FEATURED POST
UPDATED! Rumors have soap veteran on her way out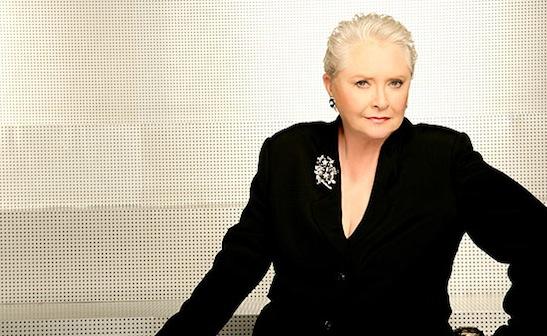 On the heels of the news that "The Bold and the Beautiful" original castmember Ronn Moss (Ridge) is leaving the show comes buzz that his onscreen mother Susan Flannery (Stephanie) will follow. With a new contact inked, Daytime Emmy fave Flannery is not leaving ... at least, not yet. SEE UPDATE BELOW! 

Bing: More about "The Bold and the Beautiful" | Susan Flannery
Since "The Bold and the Beautiful" debuted in 1987, Susan Flannery has been ruling the Forrester clan with an iron fist as matriarch Stephanie, ferociously protecting her onscreen husband Eric (John McCook) and son Ridge (Ronn Moss) from the clutches of Katherine Kelly Lang's sexy Brooke. Stephanie has also battled cancer, come to terms with the abuse she received from her mother (Betty White) and once even faked a heart attack to get her way. Her tenure has nabbed her three Daytime Emmys and countless nominations. Flannery also banked an Emmy during her time on "Days of Our Lives," from 1966 until 1975. 
Over the years, rumors have surfaced that Flannery is toying with retirement and while Stephanie continues to meddle in everyone's lives, her screen time has been scaled back since the Betty White storyline. Now, Soaps In Depth has reported she is ready to make her exit.
"Susan just re-upped her contract," a show rep told MSN TV. "It's our policy not to comment on the terms of actors' contracts." 
Plus: Comedic actors who tackle drama | Successful TV spin-offs
In other words, SID could be accurate in speculating that the new contract isn't for any real length of time, but is instead an extension that affords showrunner Brad Bell an opportunity to write Stephanie out gracefully. Of course, the source could also be wrong. 
Even if Flannery does step away from the canvas, retirement may not be in the cards. In addition to playing the controlling matriarch on "The Bold and the Beautiful," the actress also directed episodes of the soap for a few years and directs the web soap "Venice the Series." She could continue directing or even return to her old stomping grounds, "Days of Our Lives," though the latter seems unlikely.
Lang and McCook Sticking Around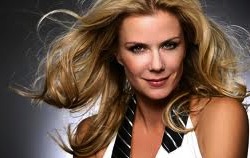 With so much talk of original castmember exits, John McCook has reportedly inked a new deal for three years and Katherine Kelly Lang isn't going anywhere, either.
"I'm very happy to tell you that I have re-signed my contract with 'The Bold and the Beautiful' for two more years," Lang said. "Brad has come up with an exciting new storyline for Brooke that I think the fans are going to love."
That story will put the focus on Brooke, rather than Ridge's disappearance. 
"Ridge is a pivotal part of the show and he will be back in a matter of time... and probably not all that much time," Bell told TV Guide. "I will continue writing for the character. I'm looking at this in two phases, really. There will be a period of time without Ridge, which is where some new, interesting avenues for Brooke will come into play. But at some point it will be necessary for Ridge to return to the show. Who will be playing the role at that point remains to be seen. It could be Mr. Moss or it could be someone else."
As Bell goes on to tease a major a new romance for Brooke, it sounds like he's giving Moss a chance to come back when the show is ready for him. But he also already has his eye on some "interesting" candidates for recasting.   
While "Bold and the Beautiful" hasn't ruled out recasting one central character, it seems unlikely the show will take the same path with Stephanie if and when Flannery does end her reign, but you never know in soaps. 
UPDATE: Flannery is staying put... or is she? 
It seems Susan Flannery was indeed looking for an out, but "The Bold and the Beautiful" has wooed her back into the fold. Like original castmember Lang, she's got a hot new story on the way... But could that story be her exit storyline? 
"Susan, for quite some time, was thinking she needed a break or just have some personal time," showrunner Brad Bell explained to Soap Opera Digest. "She's been through a lot personally; we know that she had her own battle with cancer and she's had such an amazing career that she will continue to have as Stephanie Forrester, but I think it's not so much as a disagreement between her and the show, but more Susan figuring out where she is right now and what she needs. Now, Susan is going to have an incredible time with a new storyline that we've never seen before; something completely unique and interesting."
After the above was posted, however, TVLine sources confirmed Flannery is indeed on her way out and could be gone by the end of the year, while Ronn Moss accidentally confirmed Flannery's exit during a recent interview with EW.  
Stay tuned for more on this story.
"The Bold and the Beautiful" airs weekdays on CBS.