FEATURED POST
Comparing the best of each reveals no quality gap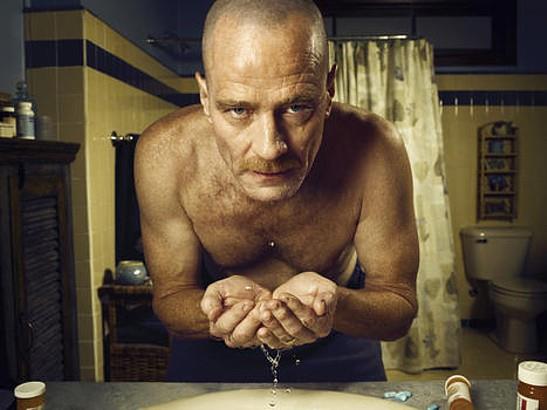 Just because it's a bigger screen doesn't make it a better one anymore. Yes, television is worse than it ever was. (I'm talking to you, "Plastic Wives" and "Vanderpump Rules.") But it's also better. A scan of the Oscar nominees for Best Picture bears this out.

Bing: More on Bryan Cranston | The Academy Awards
If "Breaking Bad," "Boardwalk Empire" and "Game of Thrones" were movies, all would deserve to unseat "Django Unchained." And if "House of Cards" were a movie, and it came out in 2012 instead of 2013, it would stand an excellent chance of winning.
Just look at last year's Emmy nominations for Actor in a Drama: Steve Buscemi in "Boardwalk Empire," Bryan Cranston in "Breaking Bad," Michael C. Hall in "Dexter," Hugh Bonneville in "Downton Abbey," Jon Hamm in "Mad Men" and the winner, Damian Lewis in "Homeland."
With the exception of Hall -- whose series is waning -- I'd rate all these actors ahead of Bradley Cooper in "Silver Linings Playbook" and Denzel Washington in "Flight." (I didn't see "The Master," so I can't pass judgment on Joaquin Phoenix's performance. But I recently caught "I'm Still Here" on Netflix and I think that guy should be punished for it with five years of Oscar ineligibility.)
Once again, if "House of Cards" were both a movie and eligible, Kevin Spacey would probably win his third Oscar for it -- or at least stand the best chance against Daniel Day-Lewis in "Lincoln."
Plus: Fired reality TV stars | Shows that are signing off this year | Fantasy 'Real Housewives' cast
What a quantum quality leap television has made since 1977, when the same Emmy category hosted a showdown between Baretta, Columbo, Quincy and the winner, Jim Rockford.
So go ahead, moviemakers, pat yourselves on the back on Sunday. You're still just as good as television is.

For now.
The 2013 Academy Awards airs Sunday, Feb. 24,  at 5:30 p.m. ET/PT on ABC.