FEATURED POST
Daytime legend Susan Flannery's retirement means the end of scheming Stephanie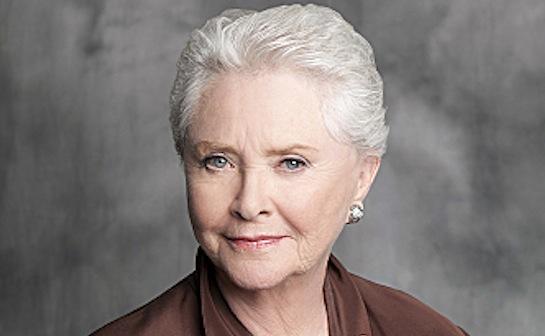 Daytime legend Susan Flannery is preparing to take her final bow after 25 years at "The Bold and the Beautiful," which means Stephanie Forrester's decline is about to begin. The fiery Forrester matriarch will learn her lung cancer has returned in an episode airing Friday, Oct. 12. And after celebrating her life with a rocking party and emotional goodbyes, Stefanie will lose her battle with cancer in December.
Bing: More about "The Bold and the Beautiful" | Susan Flannery
When news of Ronn Moss's (Ridge Forrester) exit dropped in August, it was immediately followed by buzz that his on-screen mother Susan Flannery was ready to retire. "The Bold and the Beautiful" executive producer and head writer Brad Bell hedged the question by teasing a big story in the works for her character.
Now, Bell has confirmed Flannery's retirement and Stephanie's end, teasing Stephanie's final days in a dishy new interview with TV Guide. It all starts Friday, when Stephanie learns her cancer has spread and that the end is near.
"Stephanie has always been a woman of great strength and character and she's determined to deal with this in her own way," Bell told TV Guide. "She doesn't want tears and long faces -- she wants a celebration of her life, a blowout to end all blowouts. She'll definitely be in touch with her mortality, living each day as if it's her last, and she's determined to make the most of every moment. After the diagnosis there is some initial shock, but she is quick to create a purpose -- the party -- and that becomes her obsession. She wants everyone to remember her in peak form. And that's the way Susan feels, too. She wants to go out on top."
Plus: TV superheroes A to Z | Geeking out on J.J. Abrams
"We will try to do justice to the disease itself, playing it honestly and accurately," Bell also said. "But the primary goal is to honor both Susan and Stephanie and to give anyone who watches something beautiful to keep with them for a long time to come." 
Before Stephanie's big going away party and death, the scheming matriarch will deliver the news individually to her nearest and dearest over eight consecutive episodes starting Oct. 18.
"Each day will be a video tribute to one of Stephanie's great relationships, with lots of flashbacks featuring the 'best of' moments," Bell teased. "We've even worked out a way to have Stephanie visit with her old pal Sally Spectra [played by the late Darlene Conley], with Fabio as a special guest since he was a part of their story."
Then, it will be time to party, and "The Bold and the Beautiful" is pulling out all the stops.
"This party is going to be Beverly Hills all the way, with big-name performers," Bell promised. "We're blowing the budget on this one. It'll air mid-November over the course of three episodes. It'll be a real humdinger."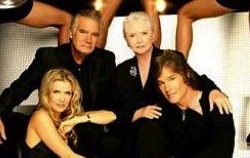 Eric Forrester will has a lot of surprised in store for the woman with whom he built a family and an empire. The Forrester clan will come together again and their son Ridge might even make an appearance. While Bell teased the role could be recast down the line, MSN TV wouldn't be surprised to see Moss return to the fold for a day or two to honor his onscreen mother.
Before Stephanie loses her battle with cancer in December, fans can also expect Stephanie and Brooke to resolve their tumultuous relationship, for better or worse.
Scheming Stephanie Forrester has been a force to reckon with since the first episode of "Bold and the Beautiful" and Flannery has remained a powerhouse, earning three Daytime Emmys and countless nominations during her tenure. But the soap opera star is retiring from an illustrious career that goes back beyond her 25 years at "The Bold and the Beautiful." Before earning a Daytime Emmy as Dr. Laura Spencer Horton on "Days of our Lives" (1966 to 1975), she earned a Golden Globe for 1974's "The Towering Inferno," caused trouble on "Dallas" in the early '80s and starred in several television movies and miniseries. She also worked as a producer before signing on to "The Bold and the Beautiful" and over the years, has directed episodes of her CBS soap and the webseries "Venice the Series."
MSN TV tips our hat for this grand dame of daytime. While we don't want to see Flannery go, we have high expectations for her swan song. 
"The Bold and the Beautiful" airs weekdays on CBS.