FEATURED POST
Can 'Breaking Bad' star really not know how it ends?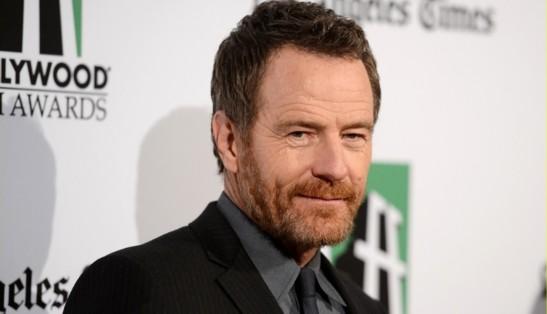 While making the interview rounds to promote his new movie, "Argo," Bryan Cranston has been chatting about the final eight "Breaking Bad" episodes, set to shoot next March and air next July on AMC.
Bing: More about Bryan Cranston | 'Breaking Bad'
In these interviews -- the latest of which was posted by the UK Magazine Short List -- the 56-year-old actor reveals himself to be furthest thing imaginable from Walter White. To a disarming tee, Cranston is humble, polite and forthcoming.
Plus: TV's creepy smilers | TV's Halloween specials

Well, maybe not that last one so much. Cranston has been claiming not to have an inkling about what happens to Walter White -- or any of the hit show's other surviving characters -- leading up to the season finale.


"I don't know how it ends and I never ask," Cranston told Short List.


But is he really coming clean? As the predominant actor in a career-defining series, wouldn't the information immensely help him prepare? And, just as a fan, wouldn't Cranston be as eager to know as the rest of us are?


Of course, there's no way of proving it. But human nature alone suggests that Cranston at some point had a conversation with series creator Vince Gilligan that he promised to keep secret from the inquiring world.


Cranston may have spilled more than he intended to earlier this month on Howard Stern's satellite radio show, which has a reputation for making its guests do that.


"At first I thought, 'Well he has to die,'" Cranston told Stern. "'Obviously he's got to die.' And then I thought, 'Well wait a minute. What if he makes such a terrible environment around him that everyone else dies and he's left alone, having to deal with his loneliness and the decay of his world?'"


And here's something else to ponder: The Season 5 premiere began by showing Walter, with grown-out hair, flashing his ID to claim a free Denny's breakfast on his 52nd birthday. (The series began on his 50th.) It's a New Hampshire ID, and he is not wearing his wedding ring. He's buying guns for some new mission we're not meant to know about. He coughs and pops a pill, suggesting that the cancer has returned, but he is still very much alive to fight it.


If this ends up being either the last scene in the series, or the prelude to it, it suggests that some of the ending may already have been filmed.

Do you believe that Bryan Cranston really has no idea what happens?


"Breaking Bad's" final eight episodes are expected to air in July 2013 on AMC.