FEATURED POST
'Newsroom' creator admits only one character based on someone real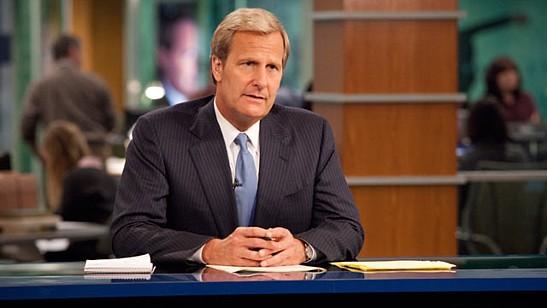 Despite the obvious similarities, Jeff Daniels' character on "The Newsroom" is not supposed to be former MSNBC and Current TV host Keith Olbermann.

Bing: More about HBO's "The Newsroom"

"I didn't base it on him," series creator Aaron Sorkin told the New York Post  -- although he did make the mistake of mentioning Olbermann's name during an interview with the BBC.
"And suddenly, it blew up," Sorkin said. "So blame the BBC."

Plus: Here comes the pride | Also: Summer reality TV fare | TV's top dads
Sorkin says "The Newsroom" is a fantasy of how he thinks characters in that situation would be, "like on 'The West Wing.'" However, he did admit that one is based on a real person: Olivia Munn's geeky financial reporter drew inspiration from CNN personal finance guru Christine Romans.


"There is a little bit of Christine in there," Sorkin said. "But again, a lot of it is what I think the character would be like."


"The Newsroom" premieres Sunday, June 24, at 10 p.m. ET/PT on HBO.