FEATURED POST
Kardashian 'momager' might break out on her own in daytime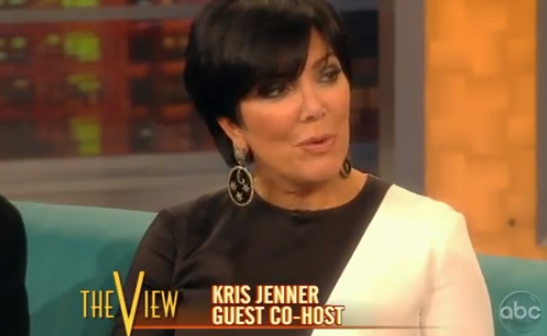 Apparently, there's still room for more talkers on daytime TV -- not to mention more Kardashian energy on the boob tube. Industry buzz has "Keeping Up With the Kardashians" matriarch Kris Jenner considering a trial run of her own talk show with Twentieth Century Fox television.
Bing: More about Kris Jenner | The Kardashians
On the heels of news that "Bethenny" has landed a full run comes reports that Kris Jenner is in talks to land the same type of test run Bethenny Frankel and Wendy Williams used as launching grounds. 
Jenner's new trial talk show would run for six weeks in summer, 2013, according to Gossip Cop.
"There is a line out the door of people who want to do a test on the Fox television stations," hedged Fox TV stations via statement. 

Plus: Small-screen actresses who sing | TV's top secrets
Twentieth TV wouldn't confirm the buzz either, but a rep told THR, "Kris Jenner sure would have a lot to talk about."
Fans of "Today," "The View" and "The Talk" have seen Jenner in the hostess seat before. She also made news with her last visit to "Today," which featured Jenner talking boob jobs during the 9/11 moment of silence.  
Jenner's rumored talk show would be launching in a seriously crowded daytime market, though during the summer, fledgling talk show "Katie," "Steve Harvey," "The Jeff Probst Show" and "Ricki Lake" and the 2013 Queen Latifah talker may be on hiatus -- assuming they're still around, that is.