FEATURED POST
Network said to be plotting small-screen update of the theatrical horror franchise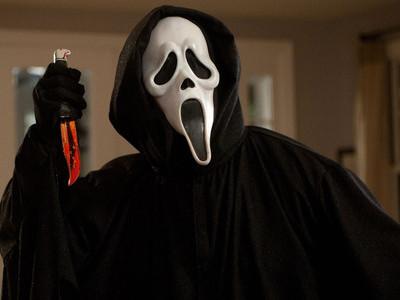 When

Michael Jackson

warned MTV audiences in 1995 that they

"make me wanna to scream,"

he was of course referring to the critics and tabloid media vultures. Or perhaps he was presaging the network's 21st century serialization of the "Scream" horror-movie franchise, which debuted in theaters merely 18 months after he and

Janet Jackson

's

million-dollar-budge​ted

video for his vitriolic "Scream" single?




While Michael was always ahead of his time, it's probably just a titular coincidence. Probably. Although MTV can only hope a TV adaptation of Wes Craven and

Kevin Williamson

's unkillable cinematic series creates even half the stir of an average MJ short film. Especially since they're planning on doing just that.




Bing: More on "Scream"




TV Line reports

 that MTV executives Tony DiSanto and Liz Gateley are looking to give "Scream" the

"Teen Wolf"

treatment and update the big-screen favorite with weekly episodic treatment, presumably with less R-rated material to attract their core teen demographic.

 

 

The story doesn't divulge information as to whether Craven or Williamson will be involved, although Williamson of course has plenty of TV cred, having created

"Dawson's Creek"

and

"The Vampire Diaries."




We will certainly reveal or confirm any updates as they become available, and not while wearing a creepy Ghostface outfit, as that's in storage for Halloween.