FEATURED POST
Clip reveals 'Today' weatherman pooped his pants at White House
Al Roker has been working the talk show circuit lately to promote his new book, as all writers do. But while the "Today" weatherman was jockeying for extra press, he was surprised to find it via a "Dateline" clip in which he talked about accidentally pooping his pants at the White House over a decade ago.
Bing: More about "Today" | "Dateline" | Al Roker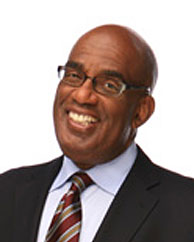 In March 2002, Roker was at the White House shortly after having gastric bypass surgery. He felt the needs to fart but turns out, underestimated the urge.
"I probably went off and ate something I wasn't supposed to," he recounted on "Dateline" on Jan. 6. "And as I'm walking to the press room, [I'm thinking] 'Well, I gotta pass a little gas here. I'm walking by myself. Who's gonna know?' Only a little something extra came out... I pooped my pants."


A panicked Roker ditched his dirty dirty drawers in a nearby bathroom and went commando for the rest of the day, lesson learned.
The admission clip went viral Monday. With a social media flare over Roker "sharting" himself, the hashtag #NeverTrustAFart was trending and poop aficionado Johnny Knoxville has invited Roker to shart in the next "Jackass" installment. 
"I'm just kind of amazed that this is such a big deal," Roker said of all the hubbub on Tuesday's "Today."
American loves potty humor, so the viral trend really shouldn't be a surprise, but Roker, who lost more than a 100 pounds after getting his stomach stapled, had serious intent when he shared the story.
"I put that in the book, 'Never Goin' Back,' because I wanted people to realize that there are consequences to gastric bypass surgery, or any kind of gastric surgery," he explained. "Some of them embarrassing, others can be life threatening or fatal."
The good-natured daytime vet revealed on "Today" that he has been invited back to the White House since his incident, but quipped that after the story going viral, "It could be rescinded."
"Today" airs weekday mornings on NBC.

"Dateline" airs Friday and Sunday nights on NBC.