FEATURED POST
Former 'Ugly Betty' executive producer will helm a Latino family sudser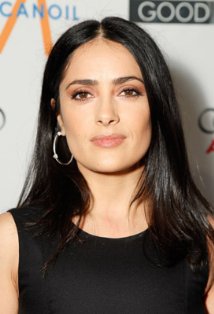 When "Ugly Betty" came to an end a couple of years ago, many fans decried the loss both because it was a beloved show and the only mainstream series with a predominantly Latino cast.
Well, here's a bit of good news: Movie star Salma Hayek, who was one of the executive producers behind "Ugly Betty," is developing a new series with ABC about an affluent Cuban-American family. Titled "Bastards," the show focuses on the brood after they learn their patriarch fathered a child with the maid 25 years ago, reports Deadline.
Bing: More on 'Bastards' | Salma Hayek
Hayek, 46, will co-produce the series with Silvio Horta and Mark Gordon ("Grey's Anatomy" and "Criminal Minds"). Horta and Hayek helmed "Ugly Betty" together.
Plus: TV's best Scrooges | 2012's most memorable TV moments
Hayek came up with the idea, and Horta will pen the show, which ABC picked up in what is being described as a last-minute buy. The pick-up is especially notable because Alphabet executives passed on "Devious Maids," from Marc Cherry and Eva Longoria, earlier this year.
Lifetime has since green-lighted "Devious Maids, which is based on a Mexican telenovela, and it is set to debut in 2013. No word on when "Bastards" will debut, because Horta has yet to write the pilot.
Presumably, ABC went with Hayek's show instead of Cherry and Longoria's "Devious Maids" because of the controversy the project sparked by its title and portrayal of domestics.