FEATURED POST
Get ready for a mini 'Cosby Show' reunion on 'Guys With Kids'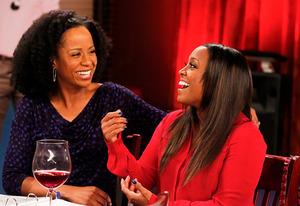 It's been a while since fans of "The Cosby Show" have seen Vanessa and Rudy together on TV but it's happening soon.
That's because the two actress -- Tempestt Bledsoe and Keshia Knight Pulliam -- who played Cliff and Clair Huxtable's youngest children, will reunite onscreen as sisters again. This time, the relationship will play out on NBC's dad sitcom, "Guys With Kids."
Bing: More on 'Guys with Kids' | Tempestt Bledsoe | Keshia Knight Pulliam
Bledsoe, 39, co-stars on the sitcom as Marny, and Pulliam, 33, will guest star as her bratty younger sister, Bridget, TV Guide reports.
More: 'Survivor': Where are they now? | TV reunions we'd like to see
"I grew up with Keshia. She's like my sister, so we immediately clicked again," Bledsoe said. This is the first time the pair has worked together since the hit sitcom ended in 1992 after eight seasons. "When producers decided to cast the role they asked me how I'd feel about having Keshia and I said, 'Absolutely!' I think they're fantasizing about having all of 'The Cosby Show' cast pop up."
Sadly, that won't happen because Lisa Bonet has turned down all reunion requests, and Bill Cosby has declined in favor of maintaining the sitcom's legacy. As for the mini "Cosby Show" reunion, it will occur during the Season 1 finale (and possibly series finale, based on the show's low ratings) later this month.
"Guys With Kids" airs Wednesdays at 8:30 p.m. ET/PT on NBC.