FEATURED POST
'Upload' star says old people are funnier than pets and kids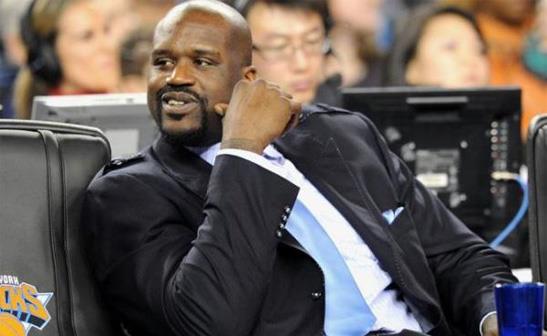 Shaquille O'Neal is no match for Betty White.
The former NBA champion is set to tip off his humorous, new clip show, "Upload With Shaquille O'Neal" on truTV next week but concedes that he can't compete with the comedy wiles of "Betty White's Off Their Rockers" and its formidable host.
Bing: More on 'Upload with Shaquille O'Neal'  |  'Betty White's Off Their Rockers'
"I love Betty White," O'Neal said of the 91-year-old TV rock star during a recent phoner. "I haven't really seen her show. But I'm not a hater. I wish her well."
To be fair, O'Neal's show is more of a clip roundup in the vein of "America's Funniest Home Videos," while White's show is a hidden-camera/pranks​ter series. But the formats are similar.
Plus: TV's break-out stars | 'Downton Abbey': Most shocking moments
O'Neal and his co-hosts, comedians Gary Owen ("Think Like a Man") and Godfrey, make funny comments about video clips that feature old people, kids, goofy dads and pets doing silly things. "Upload" even features celebrity guests.
"Off Their Rockers," meanwhile, features elderly actors playing practical jokes on everyday people and White often welcomes celebrity guests in between bits. But O'Neal says White has him beat because her octogenarians are more hilarious than his quirky toddlers and animals.
"I'm old now," said O'Neal, 40. "Old people are funnier."
Besides, White and O'Neal are friends. Check out this 2011 video where he asks White to be his wife:
"Upload with Shaquille O'Neal" debuts Thursday, Feb. 21, at 10:30 p.m. ET/PT on truTV. "Betty White's Off Their Rockers" airs Tuesdays at 8 p.m. ET/PT on NBC.