FEATURED POST
Harry Morgan's best 'M*A*S*H' moments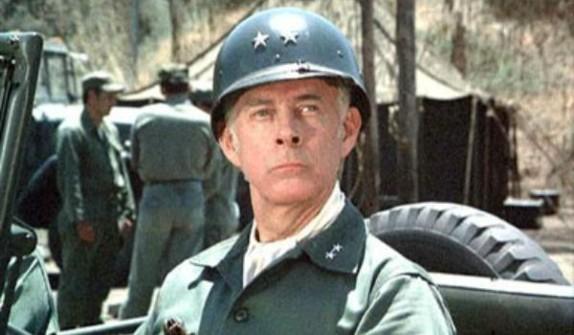 Harry Morgan
came to TV fame as Officer Bill Gannon, sidekick to
Jack Webb
's Sgt. Joe Friday in the '60s drama "Dragnet." But it was as "M*A*S*H"'s Col. Potter  that he earned TV immortality.
Sound off:Post a tribute on Facebook | Bing:More about "M*A*S*H" 

Morgan died today at his Los Angeles home. He was 96 years old. According to the New York Times, he had been treated recently for pneumonia.
Funnily enough, the first sight of Morgan's character in 1975 disappointed many "M*A*S*H" loyalists. To replace McLean Stevenson's bungling, I'd-rather-be-golfin​g Col. Henry Blake with a humorless, regulation Army honcho seemed some sort of cruel joke.


Slowly, however, Sherman T. Potter revealed his secret soft side, and many quirks, and proved that the series could maintain with a genuine authority figure in charge.

Morgan first appeared on "M*A*S*H" in another role, as Major General Bartford Hamilton Steele, in 1974. His Emmy-nominated performance impressed producers of the show so much that they asked him to play Potter.
Here are a few of our favorite Harry Morgan moments, courtesy of YouTube:
Col. Potter's impassioned anti-war tirade:
Col. Potter's embarrassing shower moment:
Col. Potter dresses down Col. Flagg:
Col. Potter ignites a catchphrase 30 years ahead of
Steve Carell
: