FEATURED POST
Teaser debuts Meloni, resurrects Russell and foreshadows a vampire war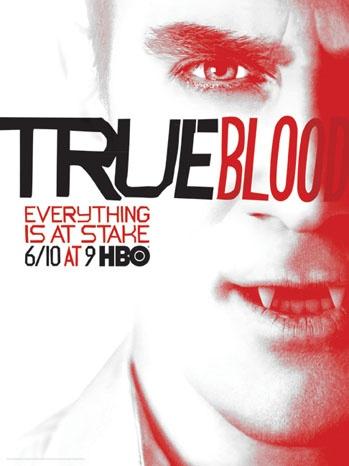 The question on everyone's minds this morning isn't, "How about that
'Mad Men'
?" or "What will that wily
Howard Stern
do and say on his
'America's Got Talent'
premiere?" Nope. The collective inquiry sweeping our nation is in fact, "So, wait, is Hoyt a gothic cross-dresser now?"
A flash of Bon Temps' heartbroken yokel in guy-liner and a sleeveless mesh ensemble is just one of many tantalizing images during a new 90-second preview for Season 5 of "True Blood."
You can view the clip for yourself below (because we're thoughtful even after Mother's Day), but at the risk of spoiling the spoilers (and letting you determine if you want to proceed), here's some of what you can expect to witness: More crazy Mexican brujo masks, Chris Meloni flexing his authority, a bloodthirsty Reverend Steve Newlin, lots of Sookie screaming and vowing to leave her vamp-hunting days behind, Bill and Eric playing nice and assorted, sexy undead nightcrawlers. 
Critically speaking, it's pretty awesome. OK, now press play. Unlike this ensuing punchline, we promise it won't ... bite.
Season 5 of "True Blood" premieres Sunday, June 10, at 9 p.m. ET/PT on HBO.