FEATURED POST
Funnyman responds to news that he won't show up at Dunder-Mifflin again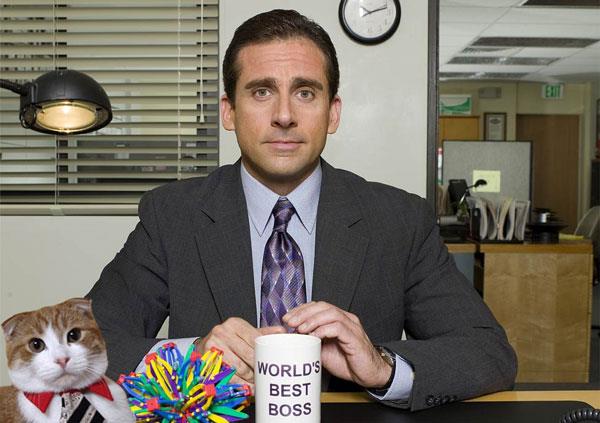 A week after
Greg Daniels announced
 at the Television Critics Association upfronts that one-time show centerpiece Steve Carell won't be returning for "The Office" finale in May, Carell is finally telling fans why. 
Bing
:
More on Steve Carell
|
"The Office"
"I just don't think it was right for the character, because the character had an arc within the story and grew and evolved past the idea of the documentary,"
Carell told "Access Hollywood"
at the Sundance premiere of his new comedy "The Way Way Back" this week.
Which is not to say that Carell won't be celebrating with his former cast mates. "I'm really good friends with everybody on the cast and with [executive producer] Greg Daniels, and I want to go back to say 'Hi,' certainly, before it all ends," Carell said. "But I just thought, in terms of character, it didn't make sense."

Will Michael Scott be missed? Undoubtedly. But his pals understand. "His goodbye was so perfect and it was so amazing," old "Office" mate Jenna Fischer told "Access Hollywood." "We always welcome him back, but at the same time, I do feel that he went out really well." 
In his announcement last week, producer Daniels agreed, saying that Carell's Michael Scott had his moment and that the season nine-series finale will be "the goodbye the rest of the show gets to have."
"The Office" airs Thursdays at 9 p.m. ET/PT on NBC.