FEATURED POST
HBO fantasy drama sends out call for male amputees and cellists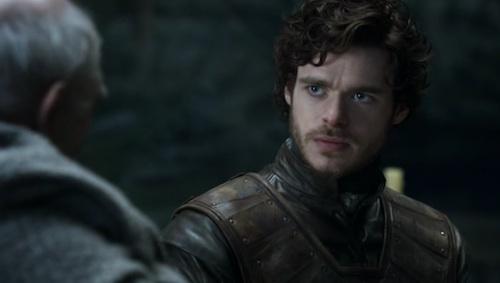 Brace yourselves, "Game of Thrones" fans, for there will be blood in Season 3.
Production for the new season of HBO's hit fantasy drama is underway in Ireland, and producers are getting ready to shoot the much lauded Red Wedding. To flesh out the scene -- a fan favorite -- casting directors sent out a call for extras who are male cellists and men with amputated legs, reports Westeros.org, a "Game of Thrones" enthusiasts' site.
Bing: More on 'Game of Thrones' | The Red Wedding
Interested cellists should be experienced and have "medieval or period faces (i.e., long hair and beard)" and amputees "must be comfortable with filming a scene within the context of a battle where your leg has been injured."
The ad also noted that "prosthetic makeup will be applied as though your leg has newly been severed."
Plus: 10 of TV's most noteworthy reboots | 'Walking Dead' fantasy draft
Don't you just love the realism "Game of Thrones" producers seek? But hey, the Red Wedding is no laughing matter. And as fans of George R.R. Martin's book series know, thousands are massacred.
Season 3 of "Game of Thrones" kicks off Sunday, March 31, on HBO.