FEATURED POST
Rainn Wilson and Craig Robinson urge viewers not to watch their 'filth' either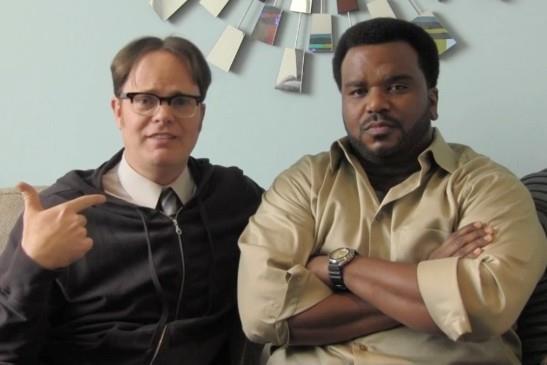 In television, success always breeds imitation. So it should come as no surprise that "The Office" has entered the bite-the-hand-that-f​eeds-you viral video business.

Bing: More about Angus T. Jones | 'The Office'

Two days after the wildfire-like spread of a YouTube clip in which "Two and a Half Men" star Angus T. Jones urged fans to stop watching his show, actors Rainn Wilson and Craig Robinson make a similar request of their fans.
"Dwight from 'The Office' is nothing," Wilson says as Robinson sits silently at his side, mimicking Jones' religious mentor, Christopher Hudson.

Plus: Memorable moments on 'Dancing With the Stars' | TV's changing tides
"'The Office' is nothing," Wilson continues. "If you watch 'The Office,' please don't watch 'The Office.' I'm on 'The Office.'  It's filth, and that filth will rot your brain."
Wilson then slips in the day and time that the show airs that we shouldn't watch.

Click here to check out the clip, which appears on Wilson's Facebook page.
Jones has since issued an apology for his video. Do you think Wilson should, too?


"The Office" airs Thursdays at 9 p.m. ET/PT on NBC.