FEATURED POST
The new regime means plenty of comings and goings for Genoa City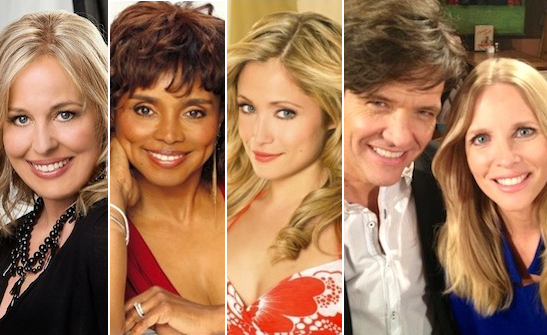 "The Young and the Restless" saw a significant power shift at the end of August, with Jill Farren Phelps taking the reins as Executive Producer and Josh Griffith back in the fold as head writer. Now the casting shake-ups that always follow big changes at the top have started. Some are calling it a bloodbath, but there is also plenty of new blood coming in the form of homecomings, recasting and new roles.
Bing: More about "The Young and the Restless" | Genie Francis | Debbi Morgan
When MSN TV talked to Genoa City veteran Peter Bergman (Jack) in early August, the actors weren't nervous about the cuts ... yet. 
Plus: Geeking out on 'Lost' alums | TV shows that should be movies
"The tension goes much higher than [the actors]. What writers, what producers will stay?" he said. "It doesn't affect the actors quite as quickly. We have some people walking around looking a little dazed, but it's an exciting time on the show."
It seems the waiting game has come to an end for the actors. Here's a look at the first wave of big comings and goings to hit "The Young and the Restless."
Going
Genie Francis is wrapping up her run as Genevieve, according to CBS Soaps in Depth, which could be good news for "General Hospital" fans. Executive producer Frank Valentini told MSN TV he'd "absolutely" try to snap up the Port Charles veteran and bring Laura Spencer back to town if "The Young and the Restless" gave her up. Now's his chance! 
"All My Children" alum Debbi Morgan (Harmony) announced her exit, via Twitter. "To all my twitter fans wanted to B the first to tell you the new regime has let me go from Y&R. Will tape my last show Oct. 5th & I move on!" she tweeted Sept. 13. 
Marcy Rylan (Abby) also took to Twitter after Soap Opera Digest reported her exit due to budget cuts. "I had a blast at Y&R and I'm taking all those awesome memories with me! I am so excited to see what will come next! Love you all! XOXOXO" she tweeted Sept. 13.
Julia Pace Mitchell (Sofia) has been dropped to recurring status, according to CBS Soaps In Depth, which means she may stick around, but won't be part of the frontburner action. 
Coming to Genoa City
Old school "The Young and the Restless" super couple Lauralee Bell (Christine Blair) and Michael Damian (Danny) will be back in the mix just in time for the show's big 10,000th episode on Sept. 27, along with Beth Maitland (Traci) and Tricia Cast (Nina). 
Look for Danny to confront Phyllis when the recently reunited couple returns Sept. 26. They'll then stick around for a few weeks, if not more.
New executive Producer Jill Farren Phelps also recently revealed she has her eye on bringing Jess Walton back as Jill, most likely on a recurring basis. "She says she'll return if the right story is there, and we want to make that happen," Phelps said in a dishy TV Guide interview.
"As the World Turns" alum Cooper Harris (ex-Lila) has landed a role on "The Young and the Restless." 
"Back to la w good news!! #theyoung&therestles​s,"Harris tweeted. While chatter has the beauty working with Daniel Goddard (Cane) and Christel Khalil (Lily), according to Daytime Confidential, Harris is staying mum about her scene mates, tweeting, "I think it'll have to remain a Mystery for now :)"
If indeed this new character is going to come between Lily and Cane, Harris may get to continue playing with Khalil. After Khalil spoke with MSN TV about her impending exit, Phelps revealed contract negotiations have resumed, so stay tuned on that one. The show may just keep the fan fave around. 
The show is also looking for a new African American hunk who may or may not go by the name Tyler Douglas. Rumor is he'll be Sarge's nephew, which would indicate Morgan's former "AMC" leading man Darnell Williams may have reason to stick around, even though his character Sarge hasn't seen a ton of action in Genoa City yet. The connection to Sarge is purely speculation, however. 
With all this action among the African American castmembers, it bares mention that Phelps told TV Guide that leading man Kristoff St. John (Neil) "would do well in a really hot love story." It doesn't sound like Phelps will bring back diva Drucilla (Victoria Rowell), but fans will never give up hope on Dru. 
James Avery ("The Fresh Prince Of Bel-Air") will show up in Genoa City as Judge Roy Daley on Thursday, Oct. 11.
Abbott patriarch Jerry Douglas (John) will return from the dead again, shooting scenes on Sept. 20 to air in late October.
Newman Recast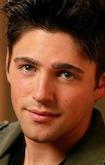 Nick and Sharon's son Noah Newman has been recast, yet again. Robert Adamson, who worked with the new regime at "Hollywood Heights," has taken on the role formerly held by Kevin Schmidt. As fans know, this isn't the first time Schmidt has been let go or replaced.
"Hey @Official_YandR! How many times you gonna try and bring in a 'New Noah?" Schmidt tweeted when he was let go back in August. "There's only one! Sorry to those who watch for me. #Peace @CBS"
Adamson, who first shows up on canvas Monday, Oct. 1, says he's not going to try to fill Schmidt's shoes. "I have to be true to myself and what I bring to it, and hopefully people respond to it."
"The Young and the Restless" airs weekdays on CBS.