FEATURED POST
Other NYC-based shows back up and running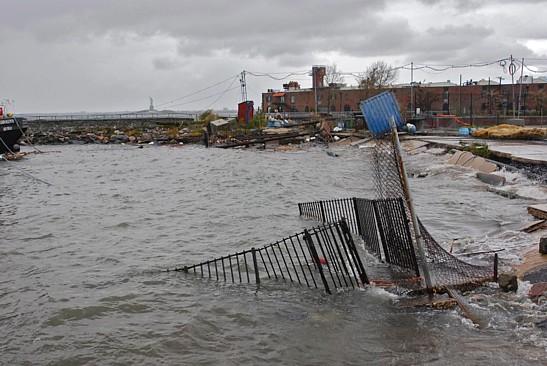 Even on Halloween, it's apparently not a lucky number. ABC's "666 Park Avenue" is reporting the greatest Hurricane Sandy set damage of any New York-based television series. Its smaller sets were completely destroyed when Cine Magic Studios on the Brooklyn waterfront was submerged in six feet of floodwater, according to Entertainment Weekly. And its main sets stayed in place but were "extensively damaged."

Bing: More about '666 Park Avenue' | Hurricane Sandy

It could be three weeks before the destruction is repaired. In the meantime, producers of the supernatural drama are considering remote filming or relocating to Cine Magic's SoHo studio.
Plus: TV character costumes | TV series that should be canceled

Most other Big Apple-based series are up and running as of today, according to reports in the Huffington Post and Hollywood Reporter. They include "The Following" and "The Carrie Diaries" (shot at Brooklyn's undamaged Steiner Studios), "The Good Wife" and "Blue Bloods" (shot at Brooklyn's flooded but not significantly damaged Broadway Stages) and "30 Rock," "Person of Interest" and "Zero Hour" (shot at the undamaged Silvercup Studios in Queens).


Permits for exterior shoots, however, are suspended at least through tomorrow.