FEATURED POST
Irishman preps his best Eastern European accent for recurring part as mob man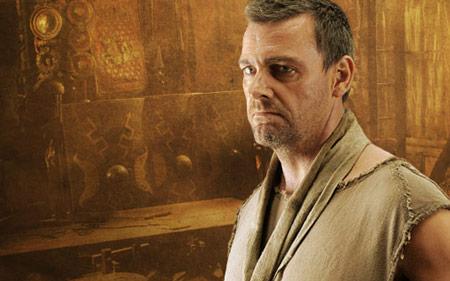 HBO's
"Rome"
wasn't built in a day, but it did get cancelled after two seasons. Not that its star, Ray Stevenson, has been wanting for work. The burly Irishman has been plenty busy on the big screen in films ranging from
"The Other Guys"
to
"Thor."
 So it's something of a coup that Showtime nabbed him for a regular part in Season 7 of "Dexter."
According to TV Line
, Stevenson will play an (as yet) unnamed Eastern European crime-syndicate member (is there any other kind?) who arrives in Miami on the hunt to kill whoever laid out one of his associates. The story doesn't reveal if said prey is in fact Dexter, but it sounds like a pretty decent bet. Unless Dexter and Debra are officially illicit lovers and partners in vigilantism and big bro needs to protect his half-sister from Stevenson. Eww.
Also: What shows will be returning next season?
Season 7 of "Dexter" premieres Sunday, September 30, at 9 p.m. ET/PT on Showtime.