FEATURED POST
FX releases frightening five-minute sneak peek, new title sequence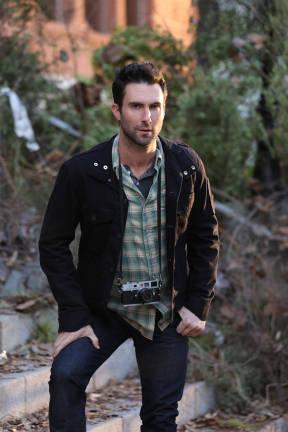 FX sure knows how to scare up viewers.
In addition to releasing a swarm of frightening and intriguing promos and teasers, the basic-cable network has released the first five minutes of "American Horror Story: Asylum" on its Facebook page. Click here to check it out.
Bing: More on 'American Horror Story' | 'American Horror Story: Asylum'
In it, fans will get to see pretty newlyweds Leo (pop star Adam Levine) and Teresa (Jenna Dewan-Tatum) as they sneak into Briarcliff Asylum.
Plus: 11 of TV's scariest series of all time
Turns out Leo and Teresa have a thing for haunted joints, like a sexual thing, and decide it will be fun to do the deed in Briarcliff, the 12th and final place on their list.
Plus: TV superheroes A to Z | Geeking out on J.J. Abrams
Other spoilers include:
Built in 1908, Briarcliff was the largest tuberculosis ward on the East Coast and some 46,000 people have died at Briarcliff
An infamous and dangerous serial killer named Bloody Face once called the asylum home
Patients' bodies were discarded via an underground tunnel called the "death chute" 
Like the murder house in Season 1, once you enter Briarcliff, you can never leave
As they get ready to get it on, Leo and Teresa hear a noise and stupidly decide to go and check out the "death chute," which doesn't end well.
For more details and secrets, check out the five-minute sneak peek, which also includes the show's scary and cool new title sequence.
"American Horror Story: Asylum" premieres Wednesday, Oct. 17, at 10 p.m. ET/PT on FX.