FEATURED POST
'Liz & Dick' star wants only softball questions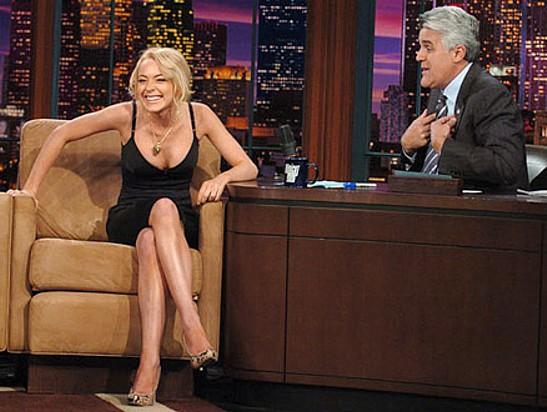 Lindsay Lohan is not interested in any tough questions. After the troubled actress canceled an interview with Barbara Walters for the Nov. 16 episode of ABC's "20/20" -- at the last minute -- she booked an appearance on NBC's "Tonight Show with Jay Leno" set for Nov. 20.

Bing: More about 'Liz & Dick'

According to the New York Post, LiLo is contractually obligated to sit for one TV interview to promote "Liz & Dick," the upcoming Lifetime movie in which she stars as the young Elizabeth Taylor. And Lohan's newly hired publicity firm would rather she take it on the chin from a softballer like Leno, who last interviewed her in 2005. (Not that controversy doesn't always surround Lohan, but the latest is the allegation that she lied to police about a June car crash on the Pacific Coast Highway.)

Plus: Past shows that should return | Shows that should be canceled
Lohan had better not cancel on Leno, however. The last time she did -- following a drunk-driving arrest in 2007 -- Leno interviewed Rob Schneider dressed as Lohan, complete with an alcohol-monitoring bracelet strapped to his leg.


"Liz & Dick" airs Sunday, Nov. 25 at 9 p.m. ET/PT on Lifetime.