FEATURED POST
Why the troubled comic will be worth the admission price alone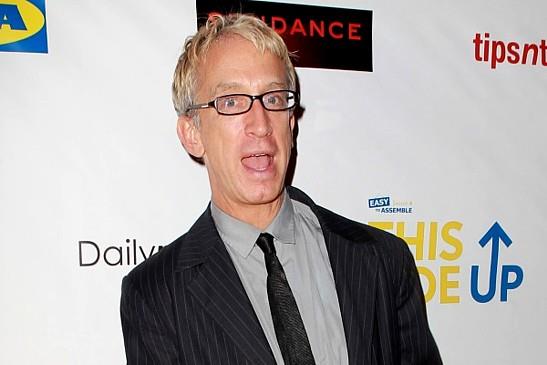 It smells like a desperate new casting low for "Dancing With the Stars." Andy Dick's only recent claim to stardom was appearing on VH1's "Sober House" in 2009. But I believe the move will result in an unexpected new high. (So to speak.)


Bing: Andy Dick | 'Dancing With the Stars'


Dick is a strange Hollywood character caught in the boundary between comedian and drug addict, tragic and gross, genius and moron. And whichever Dick appears on the show -- if indeed only one does -- I believe that genuine intrigue will result. Or at least genuine polarization, which is pretty much the same thing.

Plus: 'Dancing With the Stars' cast | Shows that are signing off this year | Fantasy 'Real Housewives' cast
Dick has an undeniable talent for sketch comedy, demonstrated on "The Ben Stiller Show" and his own subsequent MTV series. And he resembles another famous Andy (Kaufman) -- at least in the way he alternates, with a creepy intensity of commitment, between making audiences laugh at his jokes and making them the butt of his jokes.

Yet, in more recent years, Dick's personal problems have completely blinded him to whether his comedy experiments work or not. And the strangest thing is that his failures are just as interesting to watch as his successes -- often, moreso.


Whether it's performing a standup routine in which his supposed AA counselor vomits on him, getting arrested in real life for indecent exposure at a McDonald's, or being forcibly removed from a "Jimmy Kimmel Live!" taping for repeatedly touching guest Ivanka Trump, Dick makes you pay attention the same way you scan the scene of a highway accident as you pass it, wondering how bad the carnage will be and feeling guilty about your curiosity.


Don't get me wrong. There is no possible universe in which Dick's casting won't mean the worst possible experience for his partner (new dancer Sharna Burgess), his fellow contestants, and producers of the show. Even if Dick is on his best behavior, everyone will perpetually fear a sudden swing to his worst.

However, I will be glued to the screen. And, as much as you hate to admit it, you will, too.

How do you feel about Andy Dick?


"Dancing With the Stars" premieres Tues., March 26 at 8 p.m. ET/PT on ABC.