FEATURED POST
Walters rebuffs 'View' departure rumors, but door could still be open for an exit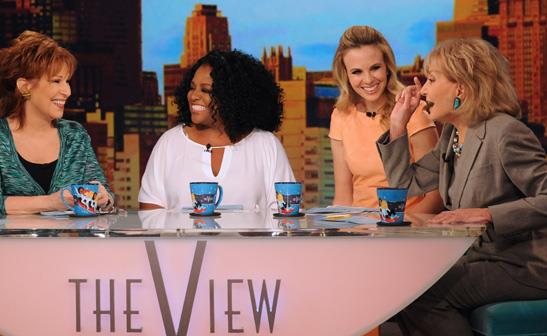 Elisabeth Hasselbeck is not known for being laconic.
But the 35-year-old talk-show star was shockingly tight-lipped when her co-host Barbara Walters denied rumors that Hasselbeck is leaving "The View" Monday morning.
Bing: More on 'The View' | Elisabeth Hasselbeck | Barbara Walters
"There is a particularly false story that keeps getting picked up about Elisabeth's alleged departure, saying that we don't approve of her conservative views," said Walters, who created the show 16 years ago. "The truth is we love Elisabeth. I like her personally and she's just a wonderful person. But beyond that, we value and appreciate her point of view, it's important to us because Elisabeth helps give the show perspective and balance.
"So we have no plans for Elisabeth to leave."
Plus: TV's best female ensemble casts  | 10 things we hate about 'Glee'
But if the rumor, which was first reported by Us Weekly Friday, isn't true, why didn't Hasselbeck have more to say? Although Walters said the show has no plans for a departure, Hasselbeck could have plans of her own. Is this a negotiation tactic on Walters part? Are they easing Hasselbeck out? Is Hasselbeck's contract renewal in jeopardy or is she eyeing something bigger, something more solo? Joy Behar said she is leaving "The View." Is Hasselbeck next?
Time will tell. You be the judge:
"The View" airs weekdays on ABC.