FEATURED POST
There are cult favorites, and then there are tiresome ratings disasters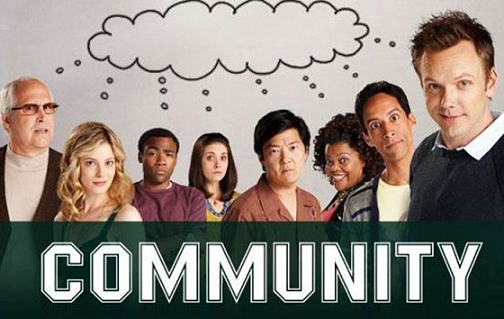 I've never cared for "Community." I certainly cared less when everyone started telling me I had to love it. Once its life-support melodrama became cause célèbre across social media and in talkative corners of the blogosphere, my ambivalence transformed into antsy resentment. 
So, when Thursday night's Valentine's Day episode -- the second of its much-delayed and fretted-over fourth season --
bombed in the ratings
, I couldn't help but think, "Thank God. Maybe now it will go away, and with it, the suffocating rally cries for it to remain not only forever on-air, but unwaveringly recognizable from what endeared so many hundreds of viewers to this quirky
sitcom-that-almost-c​ould."
Bing:
"Community"
|
Joel McHale
I never root for anyone to be out of work, but
"Soup"
host and budding movie star Joel McHale should survive to eat another day,
"Mad Men"
regular and all-around pretty face
Alison Brie
will do just fine,
Donald Glover
seems to be juggling sporadic parts in buzzy shows like
"Girls"
with his bizarrely reputed hip-hop career with aplomb, and
Chevy Chase
 ... well, Chevy will manage (and was already, voluntarily out the door anyhow).
So, to
paraphrase
Madonna as Evita Peron, don't cry for the stars of "Community," America. And don't waste too many tears on the series' inevitable fate. A moderately successful, culturally enveloping online campaign to reboot it exclusively via Netflix is sure to launch any day now.
"Community" airs Thursdays at 8 p.m. ET/PT on NBC.