FEATURED POST
The Donald adds insult to the injury of O'Donnell's bad news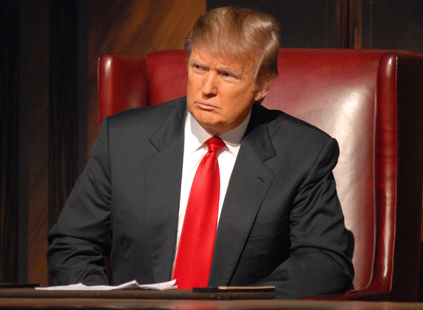 For all the talk about boycotting
Rush Limbaugh
, there's another conservative bully on the air who operates with a mean streak. Donald Trump may not be labeling politically active students as promiscuous, but he sure has choice words when it comes to longtime adversary Rosie O'Donnell.
The real estate mogul and "Celebrity Apprentice" host called in to morning-news show
"FOX and Friends"
earlier Monday morning and discussed the 
cancellation
of O'Donnell's OWN network chat-fest,"The Rosie Show." He didn't exactly offer consolation, telling the program that "Rosie fails at everything" and that he "knew it immediately when they announced it," citing that "she had a variety show" and "it failed."
But Donald's not totally heartless, expressing confidence that, "Some moron will come and hire her again to do something else and that will fail." However, he suggests that, "At some point, let her rest. Let her go away."
Whatever your opinion on Rosie (and ultimately, none of us really knows the woman behind closed doors), it's hard to find purpose behind Trump's harsh, public belittling, other than creating buzz that'll drive attention to "Apprentice." One might even call his behavior cowardly. And no matter how many times Rosie gets knocked down, she's always at least nothing short of fearless.
"The Rosie Show" airs weeknights at 7 p.m. ET/PT on OWN.