FEATURED POST
Country singer would be first former 'American Idol' to cross over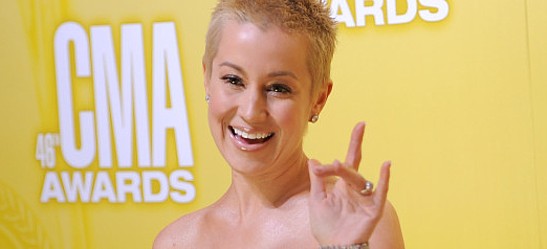 The official announcement won't be made until Tuesday's "Good Morning America" broadcast on ABC. But TMZ is already reporting that Season 5 "American Idol" contestant Kellie Pickler will appear on the upcoming Season 16 of "DWTS," along with fellow country singer Wynonna Judd, current "Bachelor" hunk Sean Lowe and Olympic champ Aly Raisman.

Bing: More on Kellie Pickler | "Dancing With the Stars"


If so, that would make this the first time an "American Idol" contestant has ever competed on "Dancing With the Stars." (It also could explain why those asteroids almost ended the world last week.)
Plus: Fired reality TV stars | Shows that are signing off this year | Fantasy 'Real Housewives' cast
In addition, Baltimore Ravens wide receiver
Jacoby Jones
was revealed to be a competitor in
a mid-Oscars commercial on Sunday.
And
Victor Ortiz
has confirmed his participation to his hometown newspaper.
Are you happy with those choices? Who would you like to see dancing next season?


Season 16 of "Dancing With the Stars" premieres Monday, March 18, at 8 p.m. ET/PT on ABC.