FEATURED POST
Taping has begun on daytime show following UCLA doctors and nurses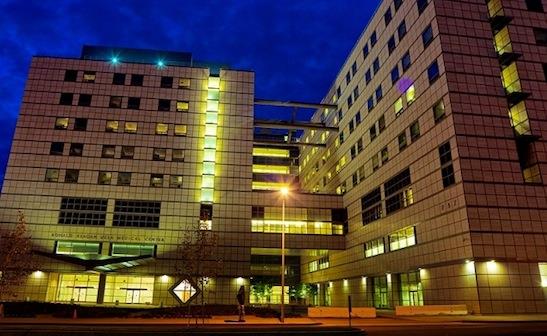 Word is ABC has a daytime reality TV show in the works for next year. It won't feature the mobsters of "General Hospital," but it will follow the lives of real Los Angeles doctors and nurses.


Bing: More about 'General Hospital' | More about 'NY Med'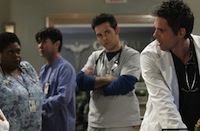 A slew of "General Hospital" fans are always rooting for more time with their beloved "scrubs." They may get their wish next year, according to the NY Post, but it will be on a new daytime reality show, not the soap opera. Taping has already begun at UCLA Medical Center for a show still in its "earliest, pilot stages" that will follow the drama at the hospital and at large. It could end up in syndication or on cable.
ABC has already been home to three hospital-based documentary series in primetime. Terry Wrong executive produced 2008's Peabody Award-winning "Hopkins," which was inspired by "Grey's Anatomy," 2010's "Boston Med," and this past summer's "NY Med," which featured Dr. Oz. Those series focused on the medicine. The new daytime venture will also delve into the doctors' and nurses' personal lives, according to the report.
While the talk show format is a standard in daytime, the reality TV model hasn't yet worked in this market. It will be interesting to see if this effort fares. It will also be interesting to see where the show lands. Stay tuned.