FEATURED POST
Enraged town removes yellow bracelets to protest disgraced cycling icon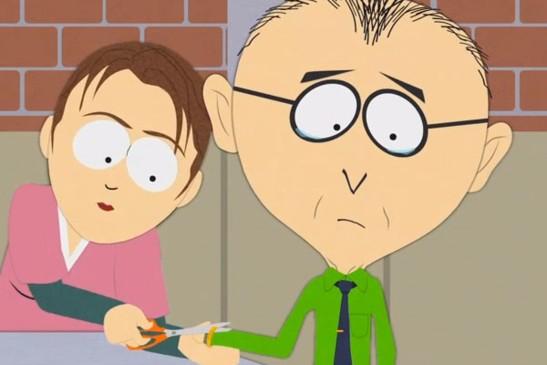 "South Park" is taking on a disgraced icon associated with yellow wristbands. A teaser clip for tonight's episode, titled "A Scause for Applause," doesn't mention Lance Armstrong by name. But come on.

Bing: More about 'South Park' | Lance Armstrong
 
Just 10 days after the cyclist was stripped of his seven Tour de France medals and banned for life from the sport for doping, the animated citizens of South Park are shown waiting in line at a health clinic specializing in the removal of yellow wristbands. (Armstrong used yellow wristbands to promote his cancer charity, Livestrong.)


"I can't believe we all got duped," Eric Cartman yells. "I've been wearing this stupid thing for months. I feel like such a tool." 
 
Plus: TV series that should be canceled | TV's hottest hair
School counselor Mr. Mackey sobs as his bracelet is removed, saying, "I don't know what to believe in anymore."


According to reports, Stan is the lone holdout, refusing to remove his wristband in the hope that perhaps the rest of the world got it wrong.

Check out the clip:

Armstrong -- who was testified against by 11 former teammates -- should prove less controversial for "South Park" creators
Trey Parker
and
Matt Stone
than previous targets
Steve Irwin
, the Mormon Church and the Muslim prophet Mohammed.
In fact, more people should complain about being asked to believe that Cartman would ever wear a charity bracelet.
"South Park" airs Wednesdays at 10 p.m. on Comedy Central.