FEATURED POST
Overextended actor to focus on 'The New Normal'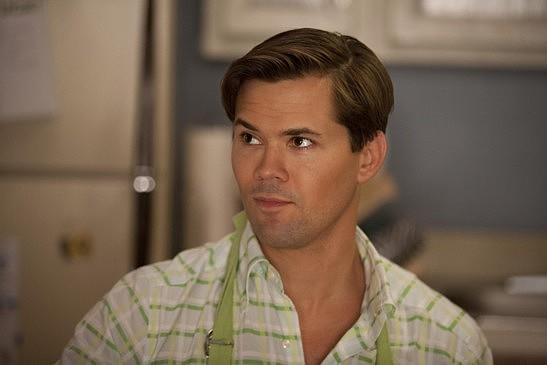 "Girls" will suffer a boy shortage midway through its second season. Actor Andrew Rannells, who plays Hannah's (Lena Dunham) gay ex-boyfriend on "Girls," has told the Huffington Post that he's splitting the HBO drama to focus more on the lead role he also has in "The New Normal," the gay family comedy that premiered last fall on NBC. Rannells will make his last "Girls" appearance in this season's fourth episode.


Bing: More on 'Girls' | Andrew Rannells


Rannells, 34, said he made his choice when it became obvious this summer that he couldn't shoot two simultaneous shows on opposite coasts. But it's not that he doesn't like "Girls."


"I mean, if I could be in two places at once I obviously would have done it," he told the Huffington Post.


Season 2 of "Girls" begins as Rannells' character, Elijah, has just moved in with Hannah following her blowout with former roommate Marnie (Allison Williams). So the news must have, like, seriously bummed Dunham -- who is also the show's creator and writer -- as she was obviously planning to develop the relationship.


Will you miss Rannells on "Girls"?


Season 2 of "Girls" Season 2 premieres Sun., Jan. 13 at 9 p.m. ET/PT on HBO.