FEATURED POST
'Girls' creator and star all too happy to defend, explain herself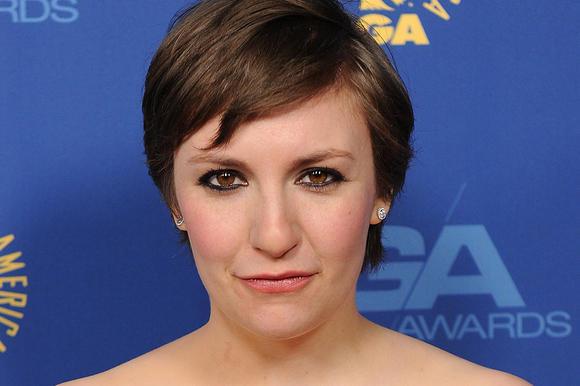 To call Lena Dunham defensive would be half right.
More accurately, the 26-year-old brains behind HBO's beloved coming-of-age comedy, "Girls," has had to defend herself a lot lately, and she's all too happy to do so. Such is the life of an "It" girl.
Bing: More on 'Girls' | Lena Dunham
On Thursday, Dunham took to Twitter to explain that she did in fact vote, despite a story earlier this week stating she hadn't. 
"Hey kids, some people on the internet are saying I didn't vote. Some of them are still mad I used a sexy metaphor re: voting," she tweeted. "I did vote. I tried to get an absentee ballot but, because our nation's voting system is a steampunk cornmaze, it didn't arrive."
Plus: TV's top dogs | 'Walking Dead' predictions
She also explained a few things about herself in the latest Entertainment Weekly. For instance, when she thanked Golden Globe hosts Tina Fey and Amy Poehler for getting her through middle school, some took it as Dunham backhandedly calling them old.
"It came from the most earnest place," said Dunham, who nabbed two Golden Globes. "But I'd forgotten that we're in Hollywood, where the rules are that you should not acknowledge that anybody has been around longer than you by more than three years."
More: TV reunions we'd love to see
As for James Franco and Kareem Abdul-Jabbar's negative criticisms of "Girls," Dunham dealt with Franco head on and Jabbar a little more gingerly.
"I was so confused," Dunham said of Franco's critiques from last year. "I think someone told James Franco that it's his duty to have an opinion on everything that happens in culture. We are going to find out that he's in the CIA, he's a fireman, and he's going on the next moon mission with Lance Bass."
As for Jabbar, who said she should've used a black dildo instead of casting actor Donald Glover as her brief love-interest, Dunham told E!, "I have to admit, I only skimmed it. It seemed like a mixed review and I have a policy about not reading those."
Apparently, Dunham regards Jabbar as more of an actor than a critic anyway. "Kareem crushed it on 'New Girl,'" she said. "So if we're ever in need of a Kareem type, he's definitely the first person I'd go to."
"Girls" airs Sundays at 9 p.m. ET/PT on HBO.