FEATURED POST
'Up All Night' actress discusses Season 2, who should play her mom and more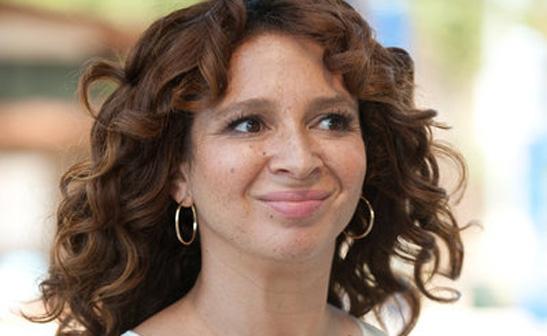 Maya Rudolph is the ideal sitcom star.
Undeniably funny, Rudolph, 40, honed her skills on "Saturday Night Live" for seven seasons until 2007 and can now be seen hamming it up on NBC's parenthood comedy, "Up All Night."
Bing: More on 'Up All Night'  | Maya Rudolph
Now in its second season, the sitcom is undergoing a lot of changes with Rudolph's megalomaniac character, Ava, losing her talk show. Reeling from the cancellation, Ava must also cope without her best friend and former producer, Reagan (Christina Applegate), by her side when Reagan decides to become a stay-at-home mom.
Meanwhile, Ava is confronted by her past when she becomes reacquainted with her one-time accompanist (guest star Sean Hayes). 
Plus: TV duos that finally became romantic couples | Getting politically incorrect with 'SNL'
We caught up with Rudolph, the mother of three, during a recent set visit to talk about everything from her character's new life to actresses who could play Ava's mom. "Up All Night" airs Thursday nights on NBC.
MSN TV: Many viewers and critics thought Ava was based on Oprah Winfrey, but you have said she is not. Do you think that perception will change now that Ava has lost her show?
Maya Rudolph: I think a lot of people assumed we were, like, doing Oprah, and that was never our intention. We realized that this character that we created is really fun when she's trying to look at her own life and figure stuff out. Her closest friend really has a family in place, and things are looking good for her. And I think Ava's starting to look at her own life and say, "What do I have and what do I want?" which she probably didn't put first because she put career first.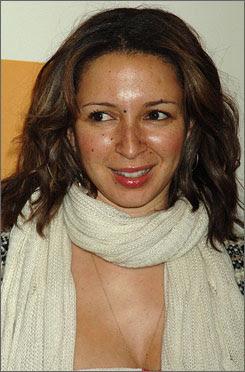 Will Ava find love this season?
She will try. I love when Ava messes up and I love when she tries to be a real person because I think we sort of established this odd character that doesn't know how to do normal things, and that's funny. The possibilities are endless in that department, so it's gonna be fun to see her trying new things like looking for love and going on a lot of bad dates. 
We met Ava's dad in Season 1-- played by Henry Winkler aka the Fonz. Will we meet Ava's mom in Season 2?
I hope so. I want to meet my mother.
Who would you like to play your mother?
Well, Madeline Kahn's dead so we're going to have to find someone else. I don't know. I'm trying to think of all my heroes. Listen if you've got any ideas, call me. I don't know.
What about Phylicia Rashad?
Clair Huxtable? Phylicia Rashad, the queen of television? That would be insane. I actually went up to her and told her I loved her at the Upfronts. Emily (Emily Spivey, the show's creator) and I are huge "Cosby Show" fans. She got me a birthday cake with a still from "The Cosby Show" on it. It was a Denise Huxtable inside joke.  We're nerds.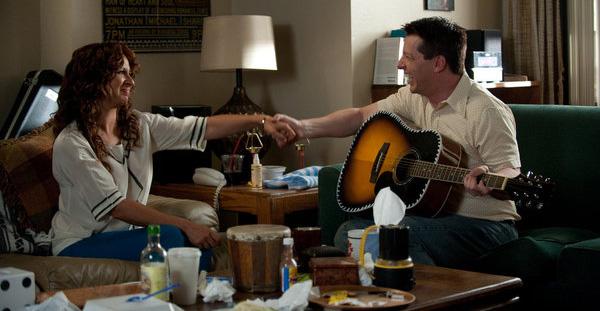 Sean Hayes is joining the show this season. Can you talk about his character and what viewers can expect?
He plays Walter, Ava's former accompanist. When she became famous, she turned her back on him. Now that she's lost her show, she runs into him and tries to make it right. But if you watch the show you know even when Ava has good intentions, things can go horribly and hilariously wrong.
It's an election year, which always gives "Saturday Night Live" a lot of material to mine. Do you miss it?
I do miss it. But I also like not feeling that pressure. I like watching the news and saying "Oh, good. I don't have to do that." The pace on this show is a lot slower. I'm not literally up all night writing, so that's the difference. The nice thing about it too is a lot of us worked on "Saturday Night Live" together and we're used to that fast pace and we can make changes quickly. Sometimes when it's slow it's hard for me because I over think things. 
"Up All Night" airs Thursdays at 8:30 p.m. ET/PT on NBC.