FEATURED POST
Character was supposed to be a one and done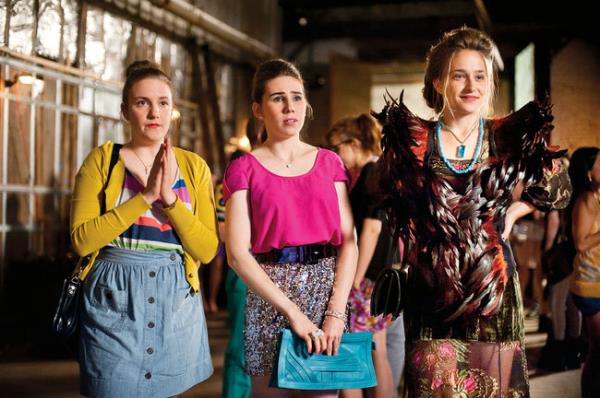 HBO's beloved comedy "Girls" wouldn't be as funny as it is without Shoshanna, the show's neurotic, naive and virginal girly-girl. Believe it or not, the character wasn't supposed to appear beyond the pilot.
But Zosia Mamet (pronounced like Sasha with a "Z"), who plays Shoshanna, impressed the producers so much during her audition that they expanded the character and made her permanent.
Bing: More on 'Girls' | Zosia Mamet
"She definitely shifted my original conception of the character, which was a much more tangential girl, whose main job was to illuminate how un-'Sex and the City' this world was," Lena Dunham the show's creator and star told New York Times magazine. "But Zosia's read — her odd intonations, her roiling insecurity — gave me the sense that Shoshanna could be something much larger."
Plus: Reality dramas of the future | Our favorite Golden Globe TV winners
Mamet, 24, said she didn't think she'd impressed the producers because she was hopped up on cough syrup and fighting a cold. Scenes from her audition are available on the "Girls" Season 1 DVD (HBO Home Video, $49.99). "Those cold meds are nothing to mess with, let me tell you," she said. "I called my agent and said, 'I think I may have lost this job, I'm so sorry.'"
Now Mamet is a fan favorite, who works hard to prove she's nothing like Shoshanna, even if they talk alike. According to NYTM, she uses "like" a lot and often replaces the word "person" with "human," as in "I am not a sweets human" and "I am a private human."
And Mamet, the daughter of playwright David Mamet and actress Lindsay Crouse, will impress even more fans in Season 2 as she navigates life as a newly deflowered woman in love with a much older and cynical Ray (Alex Karpovsky).
"Your 20's are weird, but nobody tells you that," said Mamet, who also has had roles on "Mad Men," "United States of Tara" and "The Kids Are All Right." "I think that's what Lena's trying to say. Everyone tells you that your adolescence, that's going to be hard. High school is going to suck. But nobody tells you that your 20's are going to be rough, that basically you're cast into the real world and told to figure it out."
"Girls" Season 2 debuts Sunday, Jan. 13, at 9 p.m. ET/PT on HBO.