FEATURED POST
NATAS committed to airing the 2013 ceremony on TV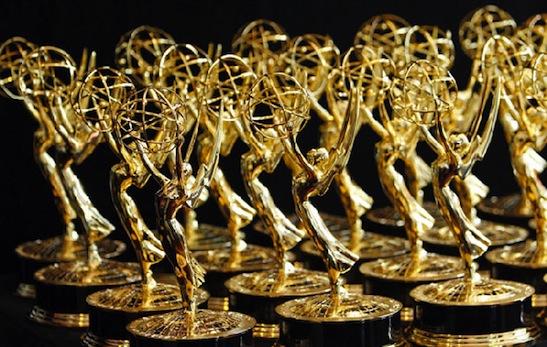 With an eye to televising the 40th Annual Daytime Emmys in 2013, The National Academy of Television Arts & Sciences (NATAS) has named David Michaels Senior Executive Director of the Daytime Entertainment Emmy Awards.
Bing: More on the Daytime Emmys | David Michaels
It looked like the 39th Annual Daytime Emmy event wouldn't find a broadcast home earlier this year, but as fans know, HLN picked up the event in a last minute save. While the Daytime Emmy ratings came in lower than ever, it was still a win for HLN, which ran the show multiple times. Fans were also thrilled with the show's return to basics after a few big Vegas shows. 
Plus: Sophomore slump-busters | 10 U.K. shows that crossed the pond

On the heels of that relative success, NATAS Chairman Malachy Wienges told Variety in June that he'd stake his reputation on getting the 40th Annual Daytime Emmys back on TV in 2013. He even boasted interest from two alphabet networks, Turner (aka HLN) and three production companies.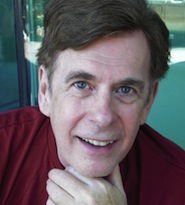 Now, NATAS has tapped actor, producer and TV Cares founder David Michaels to spearhead the event.
"David's experiences in all genres of daytime television make him the perfect candidate to head up our Daytime Emmy Awards operations," said Wienges. "His long time association with The Academy of Television Arts and Sciences (ATAS) will be a valuable asset as the two Academies work closer together sharing the same goal of awarding excellence in television."
"The Daytime Emmy Awards remains the favorite annual event for so very many fans throughout the country," Michaels added. "In a world where the face of television and especially Daytime is constantly transitioning and changing, we strive to keep the Daytime Emmy Awards a vital and exciting event."
Also: See this year's Primetime Emmy Nominees
Michaels has two daytime Emmys of his own, along with seven nominations, for his work producing game shows like "The $25,000" and '$100,000 Pyramids." His nominations also reflect his time with the talk shows "Vicki!" and "Leeza."
At the ATAS, Michaels served as Co-Chairman of the Daytime Emmy Awards as a member of the Board of Governors for 14 years. He founded TV Cares, ATAS' AIDS awareness committee and conceived and produced the annual Ribbon of Hope Celebration honoring responsible programming in the area of AIDS awareness and education. Along with Tom Viola of Broadway Cares/Equity Fight AIDS, he helped to make the Red Ribbon an international symbol of AIDS Awareness. In addition, David spent ten years as the Director of Special Events for the Western Region of The Actors' Fund of America. 
The 40th Annual Daytime Emmys will likely take place summer 2013. Stay tuned for updates.