FEATURED POST
New trailer promises 'pumped,' 'beautiful' playmates and dudes trying not to 'be a slut'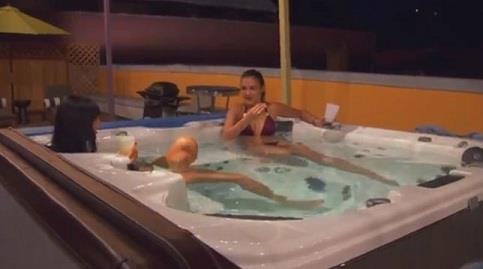 Halfway through the two-minute "Real World: Portland" trailer officially released today (and viewable below), housemate Marlon confides, "The biggest thing I'm afraid of in my life is disappointing my father and my family." It's a sentiment that begs the question: He does realize what show he's signed up for, right?
Then again, foresight and self-awareness have never been signature traits of "Real World" applicants, which isn't all they share in common with MTV's recently dispatched "Jersey Shore." From the above-pictured, obligatory hot tubs to priceless narration such as, "On the outside, we look like seven, beautiful, confident individuals" and, "It's amazing to me that someone who's so happy actually has big issues inside," these "Portland"-ians might represent the franchise's ultimate, incestuous mutation. In other words, it appears that "Real World" stars, once the template for 
Pauly D
 and his comrades, are now taking their on-air cues from the "Jersey Shore." Trippy.
All of which is to say, naturally, that I am irrationally excited for the premiere of "Real Jersey Shore: Portland, Oregon." 
"Real World: Portland" premieres March 27 at 10 p.m. ET/PT on MTV.