FEATURED POST
ABC's Lara Spencer and Josh Elliott take on the p.m. expansion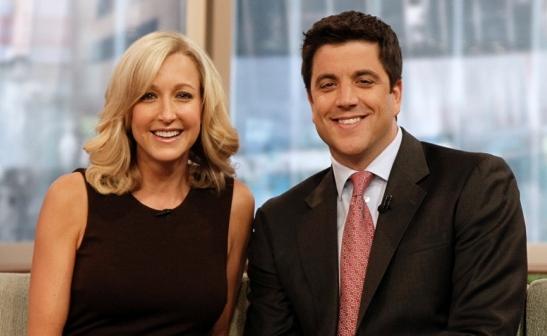 With "Good Morning America" locked in an ongoing daytime ratings rumble with "Today," co-anchors Josh Elliott and Lara Spencer are expanding the "GMA" brand this summer. The duo will launch the new extension "Good Afternoon America" on Monday, July 9. The one-hour show will replace the canceled "Revolution" and serve as a time-slot holder until "Katie" premieres Sept. 10.
Bing: More on "GMA" | Katie Couric

"It's tremendous that 'GMA' has this opportunity to extend its reach and bring something new to the afternoons," said Josh Elliott. "It is gratifying to play a role in it, and we genuinely hope our audience will come along for the ride."

"I am beyond excited and honored to be part of this new chapter for the 'Good Morning America' family," Lara Spencer added. "'Good Afternoon America' gives us the opportunity to reach a different audience, and better yet, to spend a little more time with our morning viewers who want to be a part of the conversation and fun we plan on bringing to afternoon TV." 

ABC is hyping the new spinoff as "energetic" and "fast-paced" and promising hot topic celebrities, pop culture news and original content. The show will also cover lifestyle, health, workplace and consumer news, along with a bit of ABC self-promotion. "GMA," for example, already goes behind the scenes at sister show "Dancing with the Stars" and gives sneak peeks of hits like "Modern Family." Viewers are sure to see more of that.

"GMA" anchors Sam Champion, Robin Roberts and George Stephanopoulos will make special appearances, along with other member of the ABC family. Katie Couric is sure to be a regular, as she builds up to her own talk show premiere.
"Good Afternoon America" premieres Monday, July 9, at 2 p.m. ET/PT and will run for nine consecutive weeks.