FEATURED POST
With the premiere set for Oct. 1, audience tickets are available for upcoming shows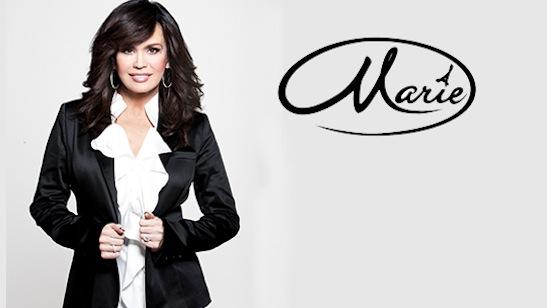 With all the hype about the new talk shows coming to daytime this fall, there hasn't been much promotion for Marie Osmond's new show. With the "Marie!" premiere set for Oct. 1, however, taping started in Van Nuys, Calif., in July and audience tickets are available for upcoming shows. 
Hallmark created a
show page
for its upcoming daytime talk show "Marie!" but the page doesn't offer much information about what to expect. On-Camera Audiences, which has "Marie!" seats available, offers the best hint:
"Looking for a fun, entertaining way to spend your day?" reads the 
"Marie!" ticket request page
. "Come and join Marie Osmond as she chats up your favorite celebrities from the worlds of music, film and television. Get great tips from experts on beauty, fashion, home improvement and much more. You never know what surprises are in store at 'Marie,' where there's plenty of talk and a lot of laughs."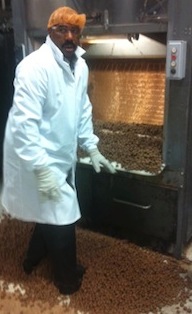 Osmond has been talking up her show on 
Twitter
 and generating conversation with fans about guests, but the "Marie!" promotion machine certainly hasn't kicked in. It seems Osmond is letting the talk shows premiering in September duke it out before she arrives on the scene. 
Katie Couric
, in contrast, is handing out invites to her premiere, while 
Ricki Lake
 is getting fans involved by inviting them to her production meetings via youtube and social media sites. 
Steve Harvey
, who kicks off talk show premiere season Sept. 4, dropped his promos early in the game and is also keeping active via social media. He recently posted this chocolate factory disaster shot from an upcoming episode (right). 
Jeff Probst
 is also working the social media scene, but not as loudly as the other daytime newcomers.
Trisha Goddard
 has been quietest of all. With no social media presence or promos, Goddard's premiere has been bumped from the first of the month to Sept. 17.
With so many new shows on the horizon, 
"Ellen"
 called in celebs to promote its tenth season and 
"Anderson"
is undergoing a complete revamp. It's going to be a very busy September, leading up to an very Osmond October. 
"Marie!" premieres Monday, Oct. 1, on Hallmark Channel.