FEATURED POST
Bryan Fuller and NBC deny the demise of their 'Munsters' reboot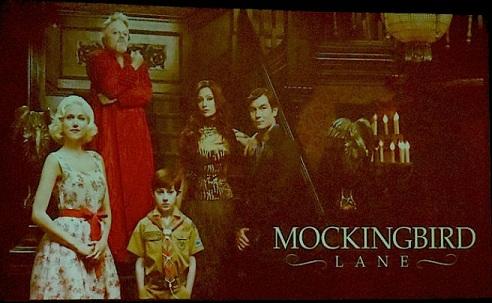 Acting in a network pilot can be emotionally vexing. Just ask
Portia de Rossi
,
Jerry O'Connell
,
Eddie Izzard
and
Cheyenne Jackson
, the stars of NBC's feverishly gossiped-about "Munsters" reboot, "Mockingbird Lane." After having been cast and having begun filming their inaugural scenes with hot-shot director
Bryan Singer
, they likely got wind of Monday's rumors (
via Deadline
) that the Peacock Network was likely going to pass on the labored-over series.
Bing:
"Mockingbird Lane"
|
"The Munsters"
|
Bryan Fuller
But late Monday night, "Mockingbird" Producer/Writer Bryan Fuller (what, there were no Brians with an "i" left in Hollywood?)
Tweeted
that NBC assured him the hearsay was "Dead Wrong." He also urged curious fans and industry insiders to "Stay tuned for updates," putting all of us in that perilous quandary of who to trust with our television news: anonymously sourced trade publications or showrunners' social-media feeds? Our suggestion?
Check back in with us, and we'll continue parsing through the contrasting facts and whispers.