FEATURED POST
'Horror Story' creator discusses Adam Levine, Bloody Face, wood creatures and more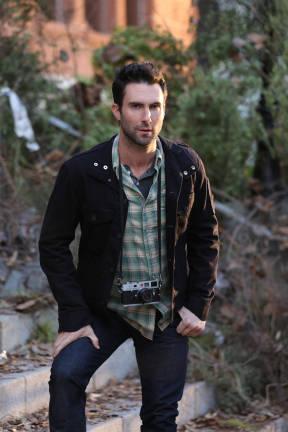 Good news, Adam Levine fans.  
His dismembered character on FX's "American Horror Story: Asylum" might live, according to Ryan Murphy. 
Bing: More on 'American Horror Story: Asylum' |  Ryan Murphy  | Adam Levine
Murphy, the co-creator and executive producer behind "AHS," revealed this and a number of other tasty spoilers when talking to Entertainment Weekly recently.
Plus: TV's scariest series  | 'Walking Dead' fantasy draft
But don't expect Levine's Leo and his bride, Teresa (Jenna Dewan-Tatum), to appear in every episode.   
Murphy said the pair is a part of a "story within a story" to explore the Bloody Face legend. 
Speaking of Bloody Face, viewers will learn who he is and if the original is still alive. Murphy also said on this week's episode -- the Halloween installment -- viewers will find out the deal with the girl in the staircase in the show's title sequence.
And Dr. Arden's (James Cromwell) creatures in the woods? They're called Raspers and like the space aliens that terrify Kit Walker (Evan Peters), will be alluded to more often than they are seen.
Also: Actors on the come-back trail | Reality TV's richest families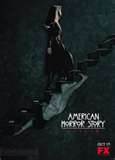 By the way, Kit's aliens may or may not be real and the mystery surrounding his wife Alma's (Britne Oldford) disappearance will play out over Season 2, Murphy said.
Because of this, Kit and Alma's love will be explored through a number of touching and steamy flashbacks and are a part of the season's sexier and more lustful tone. After all, Chloe Sevigny's Shelley is a sex addict who sleeps with patients and staffers, and there's a carnal tension between Sister Jude (Jessica Lange) and Monsignor Timothy Howard (Joseph Fiennes).
Although Murphy has yet to reveal when fans will see Season 1 star, Dylan McDermott, again, he did confirm that Frances Conroy will give an angelic performance in Episode 7 and Ian McShane will make his grand entrance in Episodes 8 and 9.
"American Horror Story: Asylum" airs Wednesdays at 10 p.m. ET/PT on FX.