FEATURED POST
Host takes on the topics of Amy Winehouse and Russell Armstrong's deaths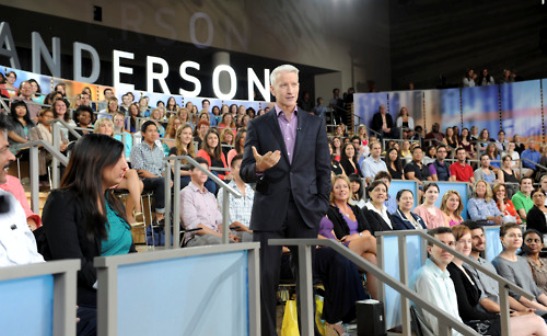 Anderson Cooper is making news for slamming Kate Gosselin last night on CNN but next week he'll be making news in daytime. His new talk show "Anderson" premieres Monday, Sept. 12, and his first guests are Amy Winehouse's family, "The Real Housewives of Beverly Hills," Sarah Jessica Parker, Daniel Radcliffe, Snooki and Kathy Griffin. And yes, Cooper's mom Gloria Vanderbilt is on the schedule, just not during his premiere week.
Bing:
More on Anderson Cooper
News of Grammy winning singer Amy Winehouse's death at the age of 27 rocked the world this past July. With the cause of death still a mystery, Anderson Cooper has landed the first interview with the people who knew her best for his daytime series premiere on Monday.
"Amy Winehouse's family - her dad (Mitch), mom (Janis), stepmom, boyfriend (Reg Traviss) - speak for the 1st time since her death," Anderson Cooper tweeted. "I'm really looking forward to speaking with [them]. They've been through so much, and her talent was so great."
Bing:
More about Amy Winehouse
On Tuesday, Anderson will share his "How I spent my summer" report with viewers. The day includes spray tanning sesh with Snooki, sun bathing with houseguest Kathy Griffin and chatting with Daniel Radcliffe about taking risks after Harry Potter. Anderson will also discuss his now infamous giggle fit.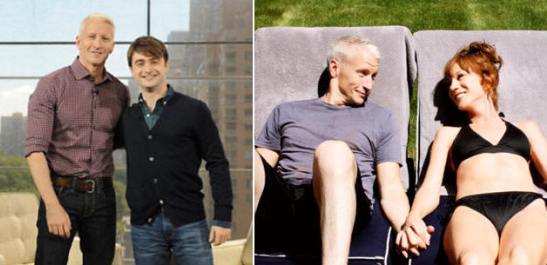 Wednesday's episode, "Abandoned at Birth: Baby Jane Doe & Miraculous Mary," looks to be both horrifying and inspirational. Cooper's guests are two miraculously resilient 24-year-old women who survived some of the most extreme cases of neglect and abandonment as children. Each was discarded and left to die as infants, only discovering who they were through headlines in the newspapers and the parallels don't stop there.
Thursday Anderson takes on the longstanding debate of stay-at-home moms vs. working moms, with Sarah Jessica Parker and the cast of "I Don't Know How She Does It," including Greg Kinnear, Christina Hendricks and Olivia Munn. The episode will also share tips for successfully balancing your work and home life.
"Anderson" closes out premiere week on Friday with "Real Housewives of Beverly Hills: After the Tragedy." In the wake of Russell Armstrong's suicide, self-professed reality TV junky Cooper welcomes the cast of "The Real Housewives of Beverly Hills" and their husbands to discuss to the reality of reality TV. Lisa Vanderpump, Kyle Richards, Camille Grammer and Adrienne Maloof also explore whether or not the show was responsible for castmate Taylor Armstrong's husband's death, Camille discusses her painful divorce from Kelsey Grammer and Kyle talks Kim.
That's some first week!
"Anderson" airs weekdays on CBS, beginning Monday, Sept. 12.