FEATURED POST
New study crowns Starz series as TV's deadliest show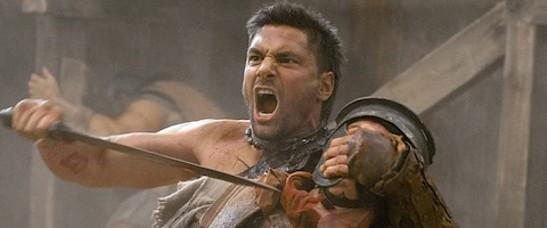 "Game of Thrones" is not violent enough -- at least not to top a new study of the 40 bloodiest television shows that named "Spartacus: Vengeance" by far the highest in weekly body counts.


Starz' Roman Empire drama averaged 25 corpses a night, whereas HBO's "Thrones" had no game in comparison, delivering a mere 14 per episode.


The study -- which measured eight episodes of each show -- was a flash of marketing brilliance conducted by a funeral planning website called Funeralwise.com.

Also: What TV shows are returning next season?
"There is a clear disconnect between the acceptance of death in popular culture and the acceptance of it in reality," a representative of the website told The Hollywood Reporter.


Among broadcast series, the deadliest was the CW spy thriller "Nikita," with nine dead bodies per episode.


The killing  of bodies that were already dead counted as a separate category in the study, with the CW's "Vampire Diaries" topping AMC's "The Walking Dead" by a score of 18 to 16.
"Game of Thrones" airs Sundays at 9 p.m. ET/PT on HBO.