FEATURED POST
FX haunts the Internet with new footage from 'Asylum'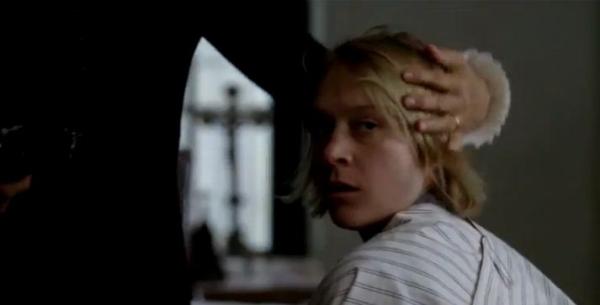 Just because co-creator 
Ryan Murphy
 is involved, the first season scared up monster ratings and
Jessica Lange
picked up an Emmy for her starring role, doesn't mean millions of people are dying with anticipation for the next installment of "American Horror Story." No, that's exactly what it suggests. Lucky for them, "Asylum" opens its doors Wednesday, Oct. 17.
What's more, a new 30-second trailer has arrived online, chock full o' eerily edited snapshots of Ms. Lange in ruler-wielding matron-saint mode,
Evan Peters
(aka last year's murderous teen Tate) getting handcuffed and dragged to his institutionalized fate and
Chloe Sevigny
mostly looking scared witless.
Enjoy the below tease of psychodrama to come, and set your calendar for weekly recaps of each episode, right here at MSN TV.
"American Horror Story: Asylum" premieres Wednesday, Oct. 17, at 10 p.m. ET/PT on FX.