FEATURED POST
Janet Hubert explains why she boycotts all reunions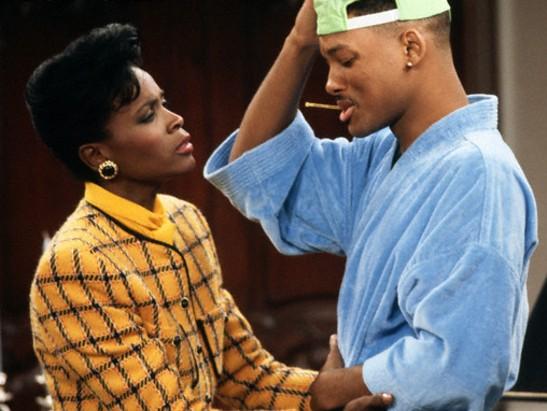 The Fresh Prince of Bel Air has a fresh aunt. Janet Hubert -- the original Aunt Viv on "The Fresh Prince of Bel Air" -- boycotted a reunion of the famed TV sitcom last week because, as she is quoted in this TMZ report, "I will never do anything with an (expletive) like Will Smith." (We choose not to print the word, but suffice it to say that it refers to the part of the anatomy that she's ripped anew for Smith.)
Bing: More about 'The Fresh Prince of Bel Air'
"He is still an egomaniac and has not grown up," TMZ quotes Hubert. "This constant reunion thing will never ever happen in my lifetime unless there is an apology, which he doesn't know the word."
Last week, Smith reunited with former cast mates James Avery, Karyn Parsons, Alfonso Riberio and Tatyana Ali at a luncheon benefiting a Parsons charity called Sweet Blackberry. It was the first known reunion of the "Fresh Prince" cast since the show was canceled -- and "Independence Day" made Smith a ginormous movie star -- in 1996.
Smith posted the photo below on his Facebook fan page, writing: "Got the Holiday season started right with a 'Fresh Prince of Bel Air' reunion…there's nothin' like spending Holidays with fam!" And indeed, everything seemed all peace on earth -- until fans started noticing the absence of Hubert and her replacement, Daphne Reid, in addition to Joseph Marcell, who played wisecracking butler Geoffrey. So tabloid reporters began asking questions of the absentees.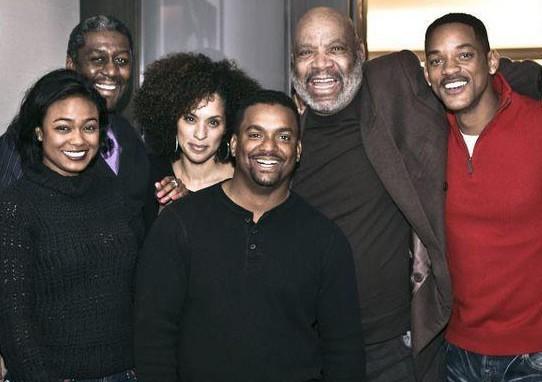 TMZ quotes Hubert as being "still upset with the way she was fired from the show." Hubert was replaced in 1993, midway through the show's run. According to TMZ, Smith turned on her because she "wouldn't kiss his butt."
So far, Smith has not commented. However, in 1993, he was quoted by the Atlanta Journal as telling a local radio station: "She said once, 'I've been in the business for 10 years and this snotty-nosed punk comes along and gets a show.' No matter what, to her I'm just the antichrist."