FEATURED POST
Brit hottie Rob Kazinsky is the newest addition to the vixen's stable of men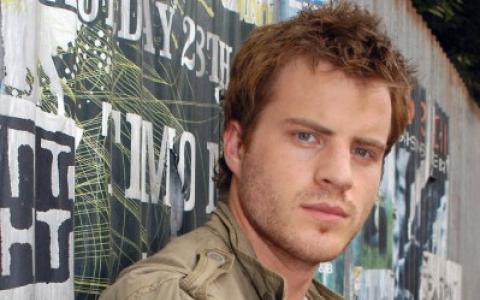 Just when we thought Sookie Stackhouse might finally really connect with her werewolf pal Alcide -- or reunite with Nordic bloodsucker Eric Northman. Or maybe reunite with the more gentlemanly vampire Bill Compton ...
But forget about all that. When "True Blood" returns with its sixth season next June, Sookie won't be bothering with the past -- at least not when it comes to love. No, our feisty heroine has her sights set on one of her own kind. And we're not talking the human part.
Brit actor Rob Kazinsky
, formerly of "Brothers & Sisters" (where he played Dr. Rick Appleton), is set to play Ben, a faerie hottie who helps the Stackhouse siblings learn more about the vampire-related death of their parents. Fans of the UK sudser "EastEnders" will remember Kazinsky from his seven-season run as bad boy Sean Slater. 
Kazinsky isn't the only new blood on "True Blood" this season. The HBO hit also nabbed
veteran actor Rutger Hauer
to play Macklyn, a sinister sort who's also after the Stackhouse sibs as well. Of course, this is hardly Hauer's first run-in with vampires and other supernatural types. After all, the Dutch actor has starred in "Blade Runner," "Buffy the Vampire Slayer," and "Dracula 3D."
"True Blood" Season 6 will premiere on HBO next June.