FEATURED POST
The comedian takes his new daytime talk show to Chicago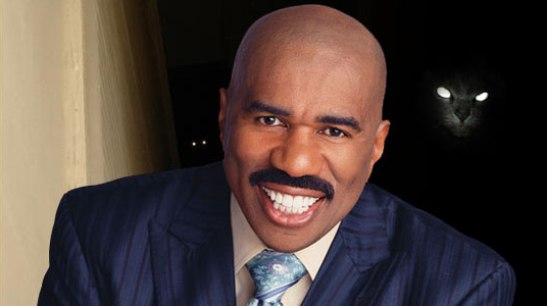 Steve Harvey's upcoming daytime talk show has found a new home and a new boss. "The Steve Harvey Morning Show" has been coming to radios from Atlanta for years, but Harvey is taking the show on the road and heading for Chicago. With "Steve Harvey" set to premiere this fall in at least 90 percent of the country, NBC Universal and Endemol have tapped the woman behind "The Tyra Banks Show" and "Jerseylicious," Alex Duda, to take the helm as executive producer.
Bing:
More about Steve Harvey
 |
Alex Duda
"Steve Harvey," which is set to premiere this fall, is coming together. The one-hour talker, which promises to bring viewers Harvey's unique and comic spin on the drama life and relationships throw at us, has found a home in Chicago's NBC Tower.
"Chicago has proven to be a great talk show town," Steve Harvey said. "I started my radio career in Chicago, and I thought it only appropriate to start my talk show career in Chicago as well. I'm not afraid of hard work, because I will continue to host 'Family Feud' and my syndicated morning radio show."
Harvey will also serve as executive producer to his new talker, alongside Duda and Harvey's longtime collaborator Rushion McDonald ("Think Like a Man"). The comedian, host and writer of
bestseller-turned-mo​vie
"Act Like a Lady, Think Like a Man" will take on topics like marriage, dating, parenting, workplace and friendship. 
"It's rare to meet a talent with both gravitas and relatability, but Steve Harvey pulls off that quality combo effortlessly," said exec producer Duda. "His humor, honesty, and insight will bring a unique new perspective to daytime TV. I love telling stories that entertain and inspire, and I'm thrilled to continue doing so alongside an incredible talent like Steve. We're going to have a great time in Chicago!"
"Steve Harvey" has already been sold to station groups representing over 90 percent of the U.S., including NBC-owned television stations, Hearst television, CBS television stations, FOX television stations, Cox Communications, Sinclair Broadcast Group, Local TV, Lin Television, Gannett, Post Newsweek, Raycom, Belo, Meredith, Nexstar and more.
"Steve Harvey" is set to premiere next fall.