FEATURED POST
Former 'West Wing' star will play Alicia's mother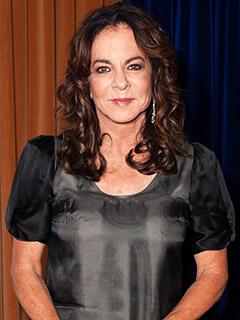 Fans of CBS' "The Good Wife" will find out how Alicia Florrick (Emmy-winner Julianna Margulies) became the tough-talking lawyer she is when veteran actress Stockard Channing is introduced as the character's mother this season.
Channing, who is best known as First Lady Abbey Bartlet on NBC's "The West Wing," will appear in at least one episode and is described as a mercurial hippie type, Entertainment Weekly reports.
Bing: More on 'The Good Wife' | Stockard Channing
It is unknown what Channing's character's name is but it is known that her counterculture lifestyle influenced Alicia in a big way. Season 4 kicks off Sunday, Sept. 30.
Plus: TV's best sidekicks | 11 of the scariest TV series of all time
Meanwhile, "The Good Wife" and its fans are lucky to have landed Channing, 68, a venerable performer whose credits include "Grease" and both the stage and screen versions of "Six Degrees of Separation."
"The Good Wife" returns for a fourth season Sunday, Sept. 30, at 9 p.m. ET/PT on CBS.