FEATURED POST
Jury is still out on whether AMC purposely aired endorsement after gruesome scene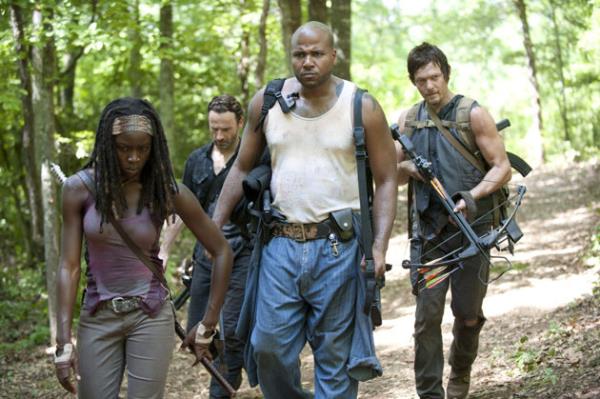 AMC's hit zombie drama "The Walking Dead" is not known for its comedic elements but every now and again, funny things happen, intentional or otherwise.
The jury is still out on whether AMC purposely aired a KFC endorsement and commercial immediately after a rather gruesome scene on Sunday's episode. In case you missed it, a swarm of ravenous zombies ripped open a man and feasted on him allowing Rick (Andrew Lincoln) and the gang to escape unnoticed. 
Bing: More on 'The Walking Dead' | KFC and 'The Walking Dead'
After that, the screen went black, and "The Walking Dead" logo was shown followed by the image of a bucket of KFC chicken as the announcer said, "Brought to you by KFC. Come in today and taste why fresh is better."
Plus: The grossest things ever eaten on TV
Wow. It doesn't get more fresh than newly killed and still bleeding. Check it out:
If AMC is in on the joke, KFC is not. KFC spokesman Rick Maynard said in a written statement: "The placement of our brand's mention was unfortunate, and KFC has taken steps to ensure something like that does not happen again."
AMC declined comment. Meanwhile, Twitter users are still fired up about the awkward ad placement. Twitter user Harry Knowles tweeted: "Scene: Zombies feasting on guts. Cut To: The Walking Dead sponsored by KFC...Multiple folks grabbing for meat out of tub. IRONY IS ALIVE!" Knowles' tweet was retweeted 128 times.
Now, you could say no publicity is bad publicity for KFC. Unless of course you're a vegetarian trying to convince your friends to give up meat. In that case, score one for the vegetarians.
"The Walking Dead" airs Sundays at 9 p.m. ET/PT on AMC.