FEATURED POST
HBO fantasy drama tops list that includes 'Dexter,' 'Big Bang Theory' and 'Breaking Bad'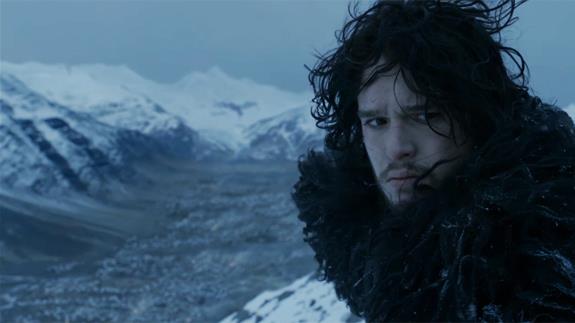 The web pirates have spoken, and the show they most like to download illegally is -- drum roll, please -- HBO's "Game of Thrones."
A single episode of the hit HBO drama was downloaded 4.28 million times, making it the most pirated TV series of 2012, according to the blog TorrentFreak. In comparison, the Season 2 finale -- the show's highest rated TV installment -- drew 4.2 million viewers. "Game of Thrones" is, of course, the premium cable provider's adaptation of George R.R. Martin's epic fantasy series, "A Song of Ice and Fire."
Bing: More on 'Games of Thrones' | George R.R. Martin
Not surprisingly, more than 80 percent of TV piracy occurs outside the United States with a lack of availability being the top reason people steal shows. For instance, more than 10 percent of the total pirated downloads for the Season 2 finale were in Australia, where there is a one-week delay.
Plus: TV characters we lost in 2012 |  Most memorable TV moments of 2012
The second most pirated show is Showtime's "Dexter" with 3.85 million downloads, topping the 2.75 million subscribers who watch it legally. Last year, "Dexter" was the most pirated show on the web.
Rounding out the top five are "The Big Bang Theory" (3.2 million) at No. 3, "How I Met Your Mother" (2.96 million) at No. 4 and "Breaking Bad" (2.58 million) at No. 5. AMC's "The Walking Dead" is No. 6 with 2.55 million while NBC's "Revolution," the only freshman program on the list, placed 10th with 2.13 million. Click here for a complete list.
The U.S. had the second-highest number of illegal downloads behind Australia, but that only accounted for 9.7 percent. The other three countries in the top five are Canada (7.7 percent), the U.K. (7.6 percent) and the Netherlands (4.4 percent).
As TorrentFreak pointed out, such pirated numbers are good and bad news for HBO, which now has the unique challenge of creating a business model that will allow users to watch what they want at any given time -- such as an independent HBO GO subscription -- without losing revenue.
"Game of Thrones" Season 3 premieres Sunday, March 31, at 9 p.m. ET/PT on HBO.