FEATURED POST
Four child stars now guaranteed millionaires, precious Lily gets hosed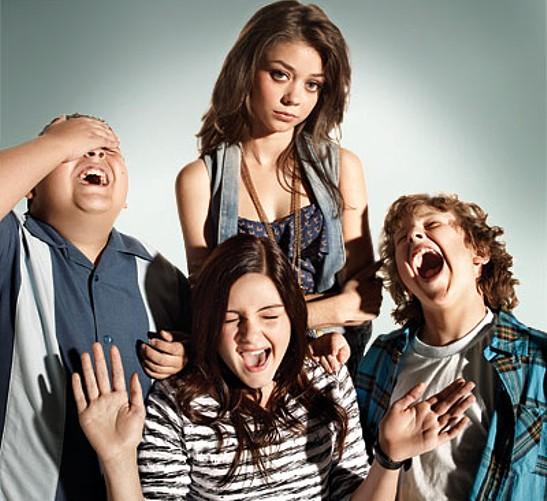 Allowances are a lot more than they used to be on "Modern Family." According to Deadline, the child stars of the hit ABC series now have around $70,000 per episode to drop at Gameworks.

Bing: More about 'Modern Family'

The deal, reached after a months-long game of hardball, sees equal pay for Rico Rodriguez (Manny), 14; Ariel Winter (Alex), 14; Nolan Gould (Luke), 13; and Sarah Hyland (Haley), 21. Hyland, who is older and had more acting experience, had previously been earning more than the others.
That's still a pittance compared to the major adult players. Last month, they renegotiated up from about $65,000 to about $175,000 per episode, according to reports.

Plus: Fall TV's familiar faces | Fall TV premiere dates

Unfortunately, precious Lily got hosed. Agents for Aubrey Anderson-Emmons, 5, were unable to secure a piece of the pay-raise action because their client has only been on the show one season.


Season 4 of "Modern Family" premieres Wednesday, Sept. 26, at 9 p.m. ET/PT on ABC.