FEATURED POST
Watch out, Jason! Franco is coming for you again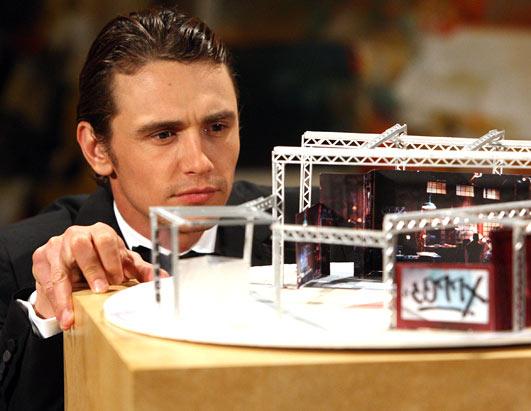 With Jason (Steve Burton) and Sam (Kelly Monaco) hearing wedding bells on "General Hospital," it's no surprise the maniacal and obsessed artist Franco is planning a return. This time, however, James Franco's character Robert "Franco" Frank comes armed with "his most evil plan yet," and it could take some time to unfold. 
Bing: Watch clips and episodes of 'General Hospital'
The lovebirds should definitely be concerned about the serial killer's return, but they're not the only ones. Franco's machinations will again involve Port Charles locals like Maxie (Kirsten Storms), Carly (Laura Wright) and maybe even baby Josslyn -- and this visit is no cameo. Franco has signed on for an extended stay in Port Charles and will first show up September 20.

The hard working actor has tons on his plate, as always, but in the past, he's managed to shoot his "General Hospital" scenes over marathon days.  
Bing: More on James Franco
This is Franco's fourth visit to "General Hospital" since he surprised everyone by joining the daytime drama in 2009. The last time Franco stopped in, it was for a quick two-day hit to coincide with his Academy Award hosting duties. Here's a clip from that visit:
"General Hospital" airs weekdays on ABC.