FEATURED POST
Showtime's marijuana comedy will kick off in a blaze of drama and laughs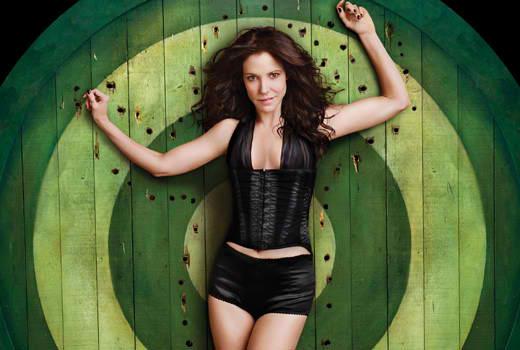 Nancy Botwin (Mary-Louise Parker) and her offbeat brood are returning for an eighth and final season of "Weeds," Showtime's award-winning comedy about a soccer mom turned pot dealer.
Bing: More on 'Weeds' | Mary-Louise Parker
And while the show should've arguably ended on a high note at the close of Season 6 -- Nancy's Plan C was nothing short of epic -- Parker and the producers promise a final season that will keep viewers on the edge of their seats while giving them the closure they deserve.
This includes ramped up storylines in the first two episodes of the season. Viewers will learn who got shot and, by the second episode, who took the shot and why. And the fallout from that discovery will be nothing short of cataclysmic.
Meanwhile, Shane (Alexander Gould) is still pursuing a life as a super cop but hasn't bothered to tell his mom Nancy. Speaking of Nancy, she's a changed woman who really wants to embark on a fresh and positive start.
Plus: TV's most awkward teens | TV's boys of summer
She's not the only one. Andy (Justin Kirk) has found love and Doug (Kevin Nealon) wants to use his money for good.  
But this is "Weeds" and just as it was in all of the sleepy suburbs the Botwins have called home, nothing is as serene as it seems in Old Sandwich, Conn. And it's only a matter of time before the Botwins and their friends obliterate this new hamlet like they always manage to do. 
Can you say blaze of glory?
The eighth and final season of "Weeds" returns Sunday, July 1, at 10 p.m. ET/PT on Showtime.